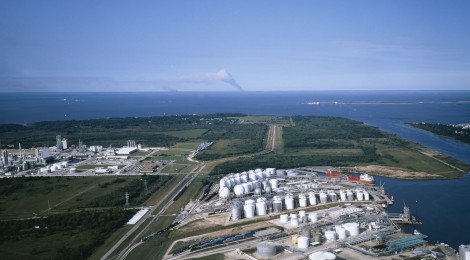 SIA 46th Annual Conference, Houston, Texas – May 18-21, 2017
Online Registration is now closed. You may still register in person at the registration desk at the conference venue, the Houston Marriott Medical Center.
ONSITE REGISTRATION HOURS
Wednesday, May 17, 5 – 7 p.m.
Thursday, May 18, 7 – 9 a.m. and 4 – 6 p.m.
Friday, May 19, 7 – 9 a.m.
Saturday, May 20, 7 – 10 a.m.
---
Conference Home  •  Tours & Events  •  Draft Program
Registration Information  •  Hotel & Travel
---
DOWNLOAD PDF OF PRELIMINARY FULL CONFERENCE SCHEDULE
DOWNLOAD PDF OF SATURDAY PRESENTATIONS SCHEDULE
---
The 46th Annual SIA Conference will be held in Houston, Texas, the Energy Capital of the World! Established in 1836 only four months after the Republic of Texas gained its independence, Houston became a center of commerce and industry for the western Gulf Coast by the twentieth century. During the city's earliest decades, the industries of Houston and Galveston largely focused on preparing rice, cotton, sugar, and timber for export.
In 1901, the first major oil strike in Texas took place at the famed Spindletop well, south of Beaumont and approximately 90 miles east of Houston. Since then, the importance of Houston to oil and natural gas markets has grown in step with a rise in global energy and petrochemical demands. Several of the world's largest energy-related companies are headquartered in Houston or maintain major offices in the city, including ExxonMobil, Shell, Chevron, Total, Schlumberger, and Baker Hughes to name a few. Several hundred other companies provide natural gas and oil field support through engineering, fabrication, and logistics.
The industrial prosperity of Houston has attracted several million newcomers in recent decades, making it the fourth largest city in the United States, and the most ethnically-diverse city of the nation. Growth in people and wealth has spurred remarkable urban expansion with modern architecture such as the Astrodome, and the construction of hundreds of miles of new concrete highways and bridges, as well as recreation opportunities such as world-class museums, and linear parks and trails that line the city's several bayous.
Come join us in Houston for SIA's first ever conference in the Lone Star State!
---
Conference Schedule at a Glance
Thursday, May 18
Pre-conference all-day tour* THE THURSDAY PRE-CONFERENCE TOUR IS FULL
Evening Reception and conference orientation at hotel
Dinner on your own
Friday, May 19
Choose one of four all-day bus tours
Dinner on your own
SIA Industrial Film Festival
Saturday, May 20
Full day of research presentations & exhibits
Annual Business Meeting & Luncheon
SIA Banquet*
Sunday, May 21
* Additional fees apply
For more information, contact SIA events coordinator Julie Blair at siaevents.org.
---
Houston Astrodome, interior perspective looking south-southwest with field set up in football configuration. Library of Congress-Historic American Engineering Record.


Caption for above photos: The forest of oil derricks depicted in both halves of a 1919 panoramic photograph above comprise Goose Creek Oil Field. Goose Creek (now Baytown) is a bayou east of Houston where oil was discovered in the late 1910s. Library of Congress.
Caption for photo at top of page: Oil refinery next to the Gulf of Mexico near Houston, 1980. Carol M. Highsmith, Library of Congress.
---
Sponsored by: