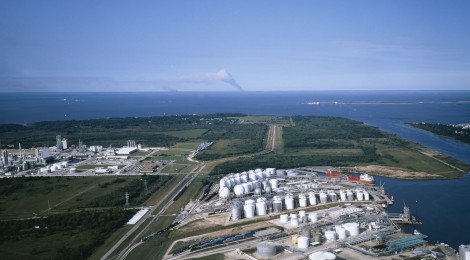 SIA 46th Annual Conference, Houston, Texas – May 18-21, 2017
Registration opens in early March.
Houston, Texas, will be the location of the Society for Industrial Archeology's 2017 Annual Conference. This will be the first ever Society for Industrial Archeology conference or tour to be held in the Lone Star state.
Incorporated in 1877, Houston is the largest city in the state of Texas and the fourth largest in the United States. Oil and petrochemical production has dominated the city's industrial history. Houston is also a major port city and has played a significant role in the history of space exploration. Process tours are being organized around the themes of Oil and Gas, the Houston Ship Channel, NASA's Johnson Space Center, Big Concrete, and Manufacturing & Fabrication.
Further information will be posted as plans become finalized.
For more information, contact SIA events coordinator Julie Blair at siaevents.org.
---
Call for Papers
The Society for Industrial Archeology invites proposals for presentations and poster displays at the 46th Annual Conference on Saturday, May 20, 2017, in Houston, Texas. Poster displays can be works in progress. Presentations on all topics related to industrial archeology, technology, social change related to industry, and historic industrial structures are welcome. Papers about regional industries and transportation in and around Texas are particularly encouraged. All presentations and poster displays should offer interpretation and synthesis of data.
To submit a presentation proposal, please follow the link below:
The Deadline for Proposals is February 17, 2017.
---
Houston Astrodome, interior perspective looking south-southwest with field set up in football configuration. Library of Congress-Historic American Engineering Record.


Caption for above photos: The forest of oil derricks depicted in both halves of a 1919 panoramic photograph above comprise Goose Creek Oil Field. Goose Creek (now Baytown) is a bayou east of Houston where oil was discovered in the late 1910s. Library of Congress.
Caption for photo at top of page: Oil refinery next to the Gulf of Mexico near Houston, 1980. Carol M. Highsmith, Library of Congress.
---
Sponsored by: