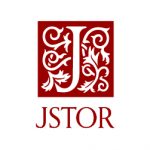 ---
Back issues of many IA numbers are available from the Society for Industrial Archeology; follow this link for ordering information. For access to out-of-print numbers via JSTOR.org, follow the link to the right.
---
Volume 42, Number 2, 2016
Articles

"Evolution of the Hopewell Furnace Blast Machinery," Brian Schmult

 "A New, Historic Canal: The Making of an Erie Canal Heritage Landscape," Camden Burd

"The Timber Industry of the Early San Francisco Bay Region: Archaeology at the Loma Prieta Mill Site," Marco G. Meniketti

"Trace Element Time Markers as Proxies for the Calibration of Civil War-Era Sediment Accumulations at West Point Foundry," Joel W. Grossman, Robert J. Taylor, and Eri Weinstein

Published in 2019, back issues available.
Volume 42, Number 1, 2016
THEME ISSUE: THE ARCHEOLOGY OF INDUSTRY IN PENNSYLVANIA

Articles

"Building Sewall's Bridge: Colonial American Structural Engineering," Robert Gordon

 "Railroad Tracks Belonging to the South Carolina Canal and Railroad Company, c. 1839-1852," Howard Wayt

"The Oswego Furnace: Industrial Archaeology at the First Iron Works on the Pacific Coast," Susanna Kuo and Rick Minor

"The Subsurface Mysteries of Wardenclyffe Revealed," Peter J. Hutchinson and Alex Balog

Published in 2018, back issues available.
Volume 41, Number 1 and 2, 2015
THEME ISSUE: THE ARCHEOLOGY OF INDUSTRY IN PENNSYLVANIA

Articles

Foreword: Gary F. Coppock

"A Laser Ablation Study of Glass Samples from Three Eighteenth-Century Germanic-American Glassworks: Amelung, Stiegel, and Wistarburgh," John D. Greenough and J. Victor Owen

 "The Archaeology of Failure: An Example from the Juniata Iron District of Pennsylvania," Scott D. Heberling

"Abraham S. Valentine's Log Washer and the Resuscitation of the Nineteenth-Century Iron Industry of Central Pennsylvania," Gary F. Coppock

"Machinery to Match the Materials: Iron Ore Washing in Pennsylvania," Steven A. Walton

"Bark, Liquor, and Skins: Late 19th-century Tanning on Pittsburgh's Northside," Benjamin Resnick

"Sand Manufacturing in Western Pennsylvania: The Spring Creek Glass Sand Works," Brian L. Fritz and Jason Espino

"Jones and Laughlin Steel Works: 130 Years of Industry/25 Years of Archaeology," Christine Davis

"Disappearing Icon: The Pennsylvania Turnpike's Rigid-Frame Bridges," Gerald M. Kuncio

Published in 2018.