Interior view of the Hekman Furniture Company showing three men finishing pieces of furniture.
June 7 – 11, 2023 in Furniture City, USA
CALL FOR PAPERS DEADLINE EXTENDED TO FEBRUARY 28, 2023
The 2023 SIA Conference will take place in Grand Rapids, Michigan and focus on the West Michigan region's rich legacy of furniture production, maritime history, and manufacturing. Our conference venue downtown along the Grand River provides access to industrial sites, museums, a diverse restaurant scene, and of course, a variety of breweries and distilleries befitting Michigan's "Beer City." We look forward to seeing you in 2023. Details will follow soon here on the SIA website and in email announcements.
Watch this space for future updates.
Caption for photo at top: Interior view of the Hekman Furniture Company showing three men finishing pieces of furniture (Source: Grand Rapids Public Library Digital Collections)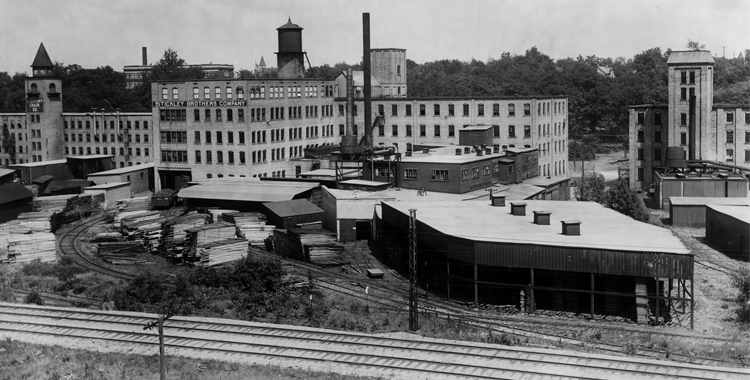 View of the rear of the Stickley Brothers Company factory, showing lumber and railroad tracks. Stickley Brothers was located at 837-861 Godfrey SW, Grand Rapids and was well-known for its Arts and Crafts furniture. The company operated from 1891 until 1954. Photo circa 1918. (Source: Grand Rapids Public Library Digital Collections)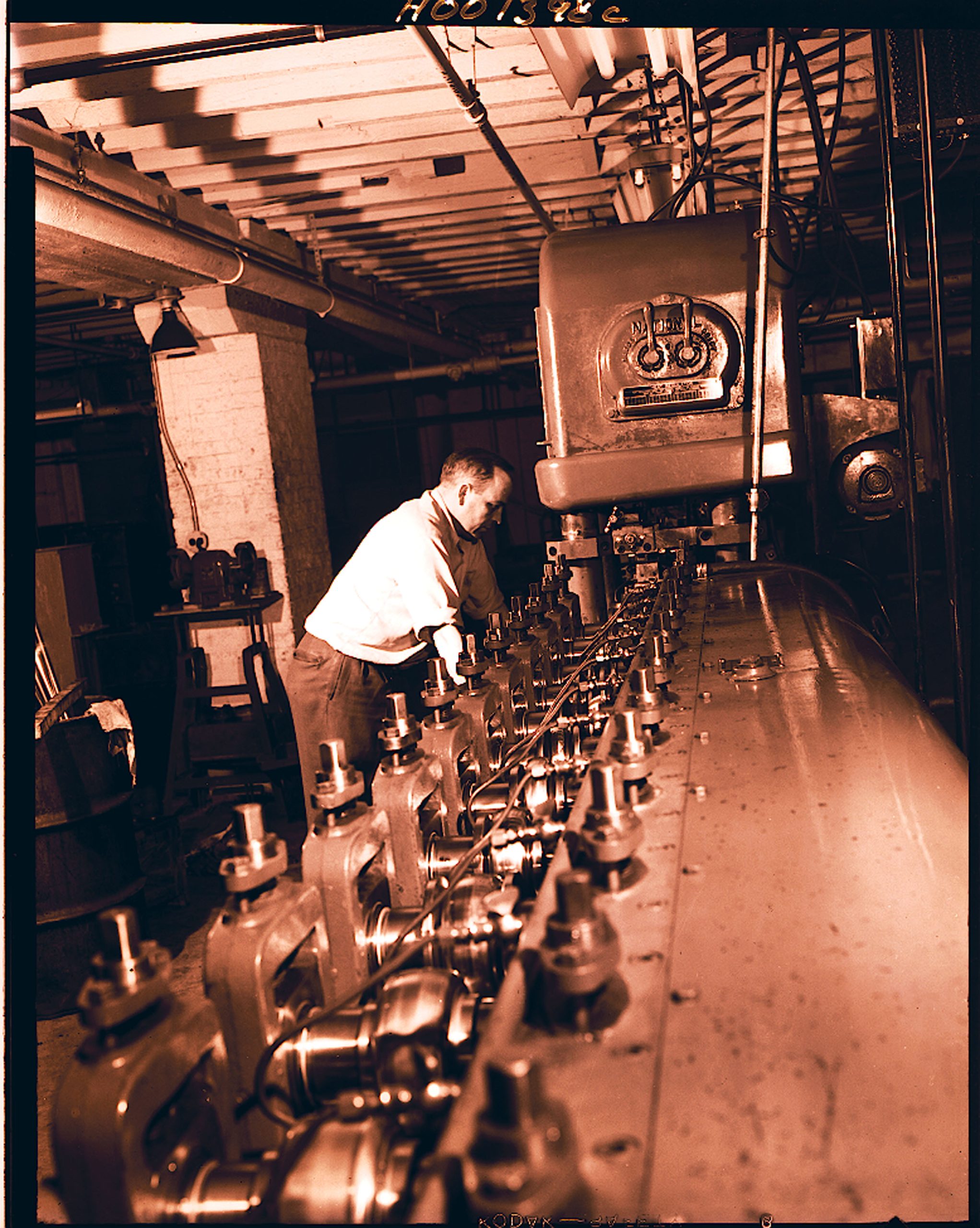 Man watching the assembly line at the Bissell Carpet Sweeper company plant, 1950. (Source: Grand Rapids Public Library Digital Collections)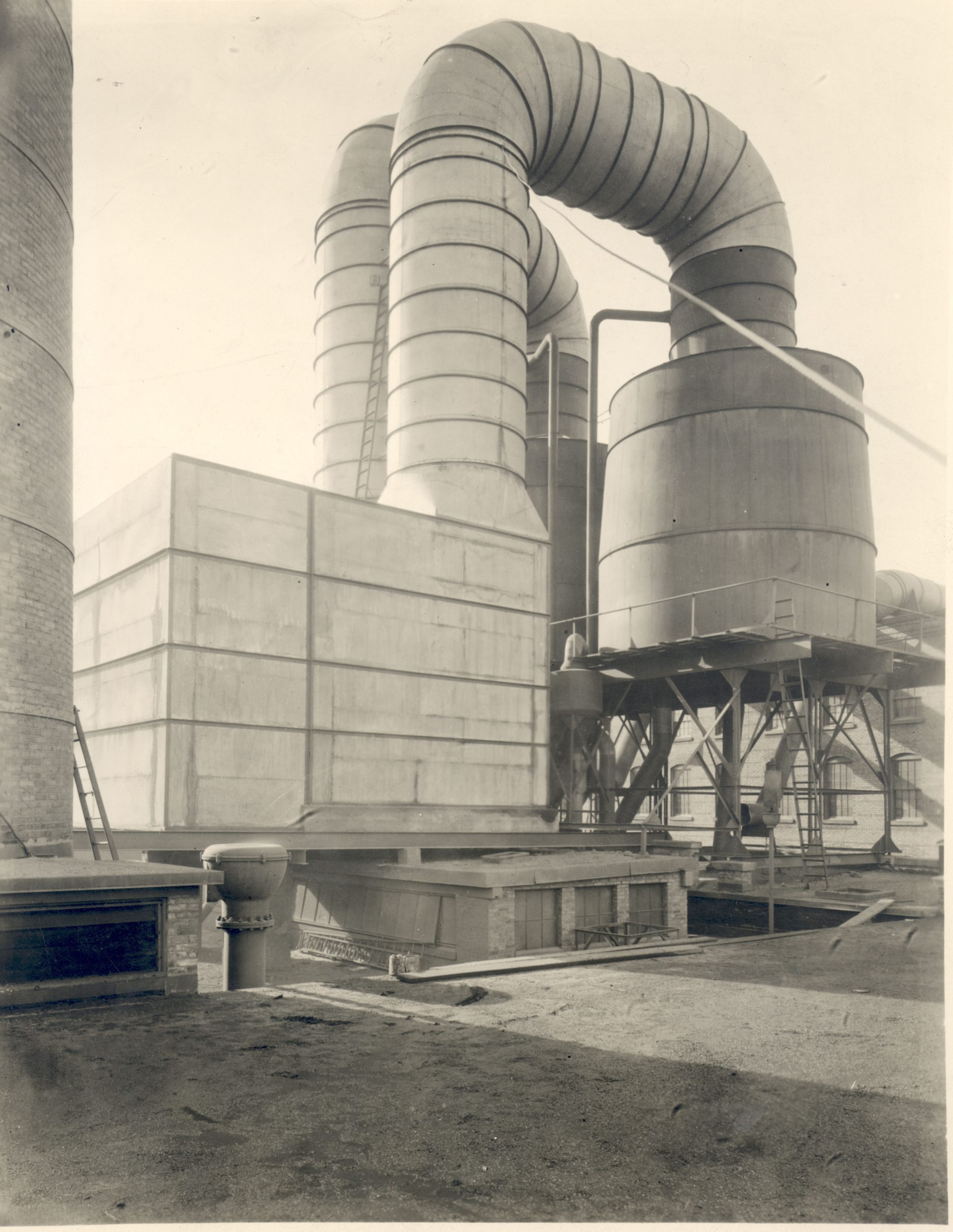 Huge piping, attached on one end to a barrel shaped object and on the other to a rectangular object. Installed by Berkey & Gay Company in 1930 to eliminate the dust problem in the neighborhood as described in a news article in the Grand Rapids Herald, January 12, 1930. (Source: Grand Rapids Public Library Digital Collections)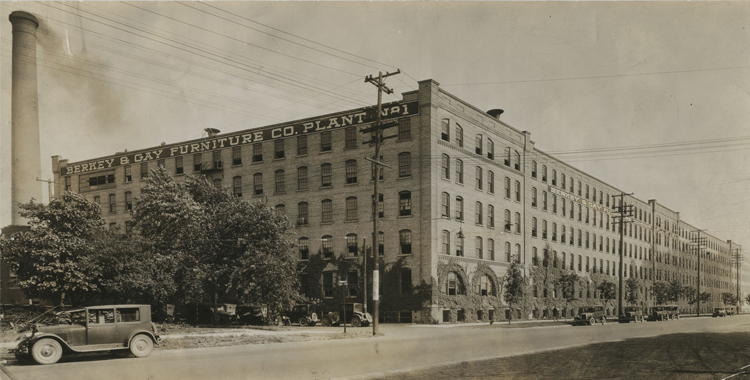 Berkey & Gay Furniture Co. Plant No. 1 with smoke stack at rear left in image.(Source: Grand Rapids Public Library Digital Collections)