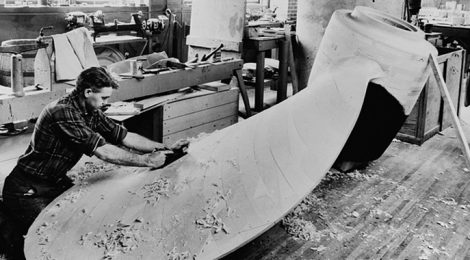 ---
CONFERENCE HOME  •  SIA Covid Statement  •  Tours & Events
Paper Sessions • Registration Information  •  Hotel & Travel
---
Society for Industrial Archeology
50th Annual Conference
June 9-12, 2022
Portland, Oregon
After a couple of years of disrupted conferences, this June, the Society for Industrial Archeology will be meeting in Portland, Oregon. This will be the SIA's first ever visit to Oregon, and only the second time in the Pacific Northwest. A wide variety of industrial sites are on the docket, ranging from settlement up through the truly modern and experimental.
With its history shaped by water, Portland is located at the confluence of two major rivers, the Willamette (rhymes with dam it) and the Columbia, approximately 100 navigable river miles upstream from the Pacific Ocean. As steam ships began plying their trade on both rivers in the 1860s, industrial hubs developed, first at Oregon City, where the Willamette Falls provided power, then at Oswego, with its iron mines, and finally at Portland, where the river depth permitted oceangoing vessels.
Since those times, the Portland area has specialized in a wide variety of industries, from timber to transportation, and aluminum to high tech manufacturing. And all of these industries are driven by the power of the rivers, both indirectly, through the Port of Portland, and directly, through the power generation of the hydropower dams such as Bonneville. Today, Portland has mixed feelings about its industrial heritage, with the reuse of historic warehouses battling with the appeal of new local materials like mass timber. And at the same time, Portland grapples with how to recognize the native history that was displaced by those early industries.
Don't believe everything you see on the news! Portland is a lively city with a great arts scene and amazing food. Visitors to Portland should also take the time to get out of town and see the beautiful scenery of the Northwest. Regardless of your preferred landscape, be it coastal or mountainous, forest or desert, the Pacific Northwest can provide. So, as the world reopens from the pandemic, we invite you to come to Portland and see the beauty of the Pacific Northwest.
Please see bottom of page for details about extended call for papers.
---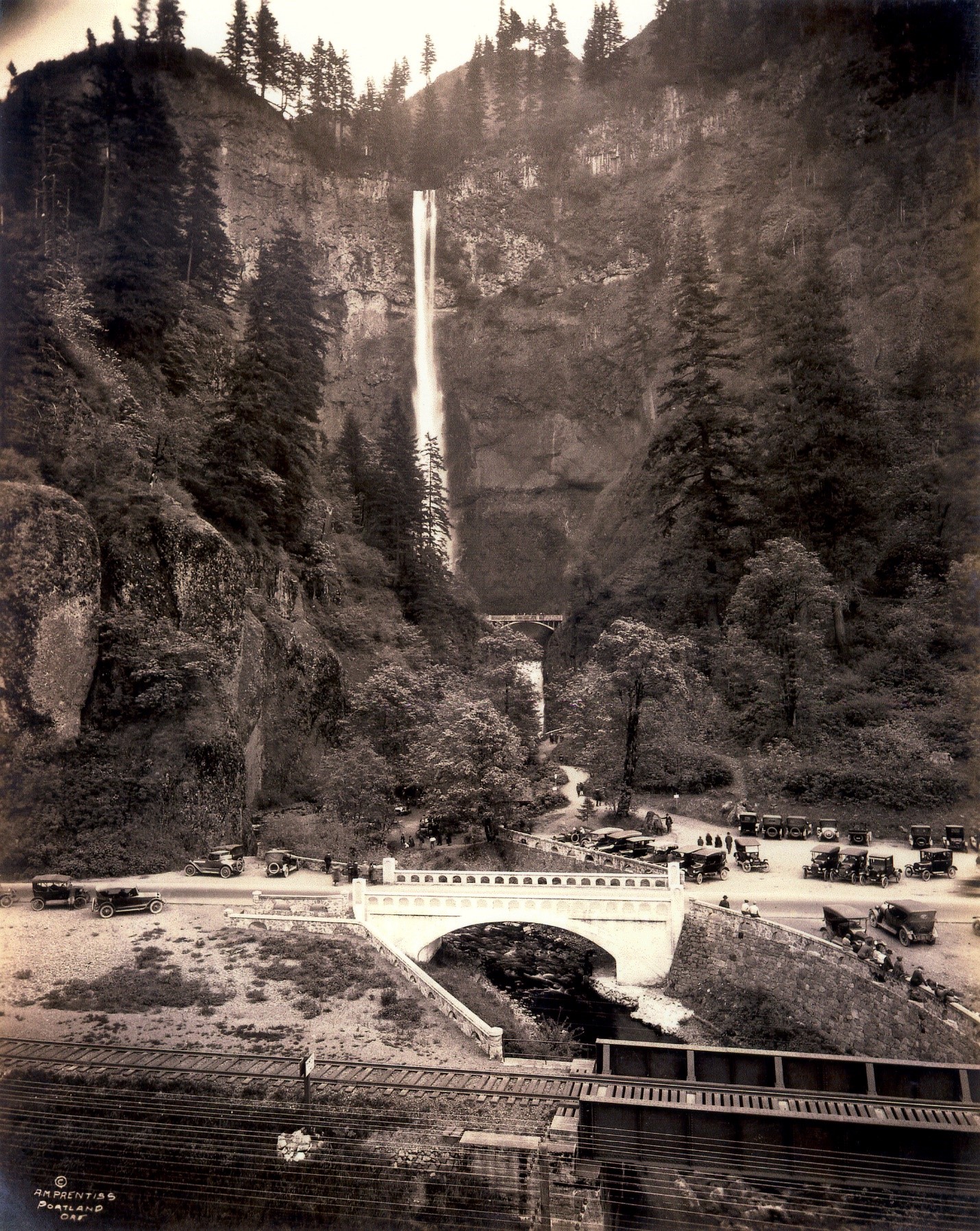 Multnomah Falls along the Historic Columbia River Highway, c.1920. The Oregon–Washington Railroad & Navigation Company mainline is in the foreground.  (Source: David Sell Collection)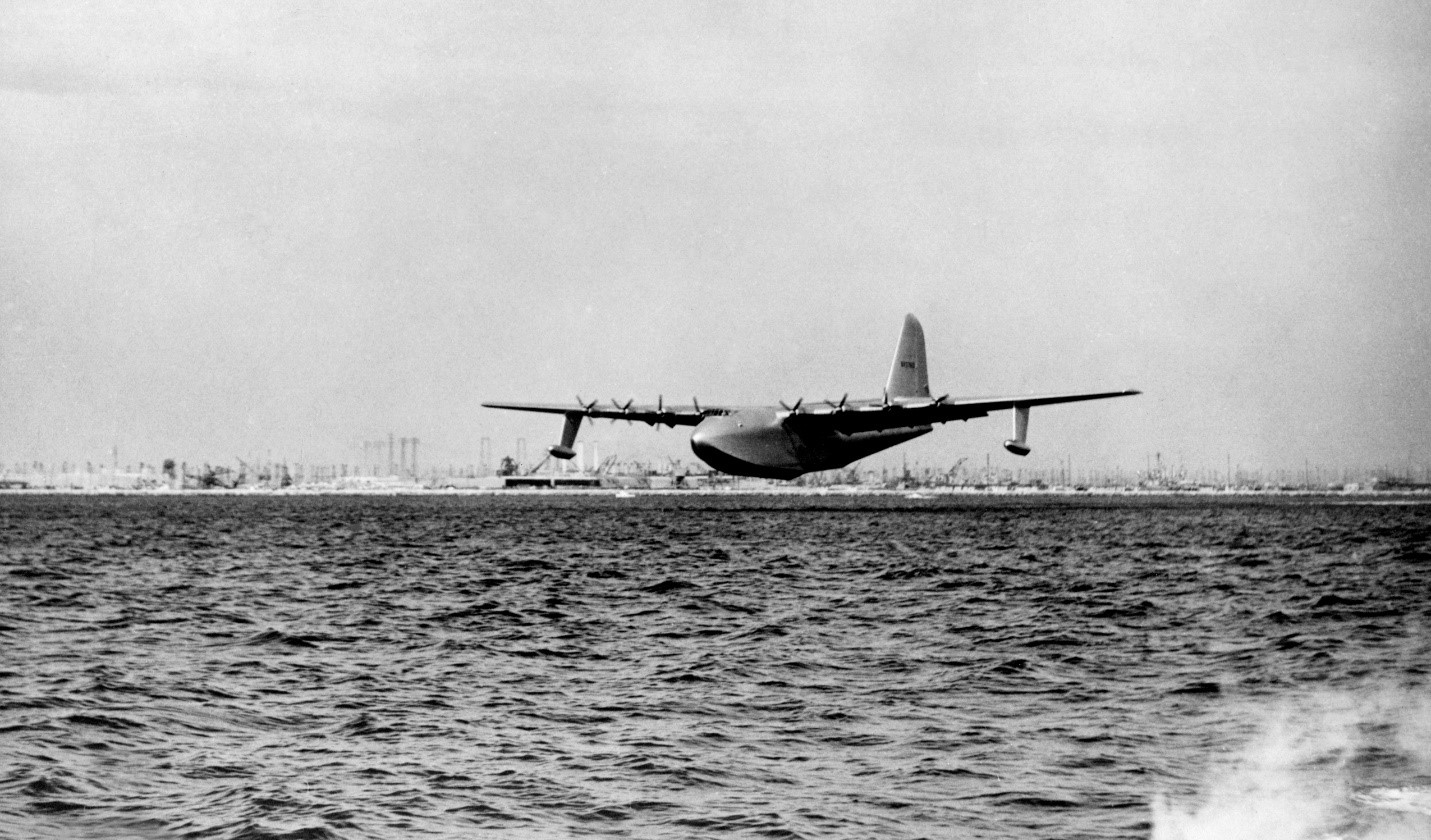 The Spruce Goose on its one flight in Long Beach California. Photo courtesy of Evergreen Aviation and Space Museum.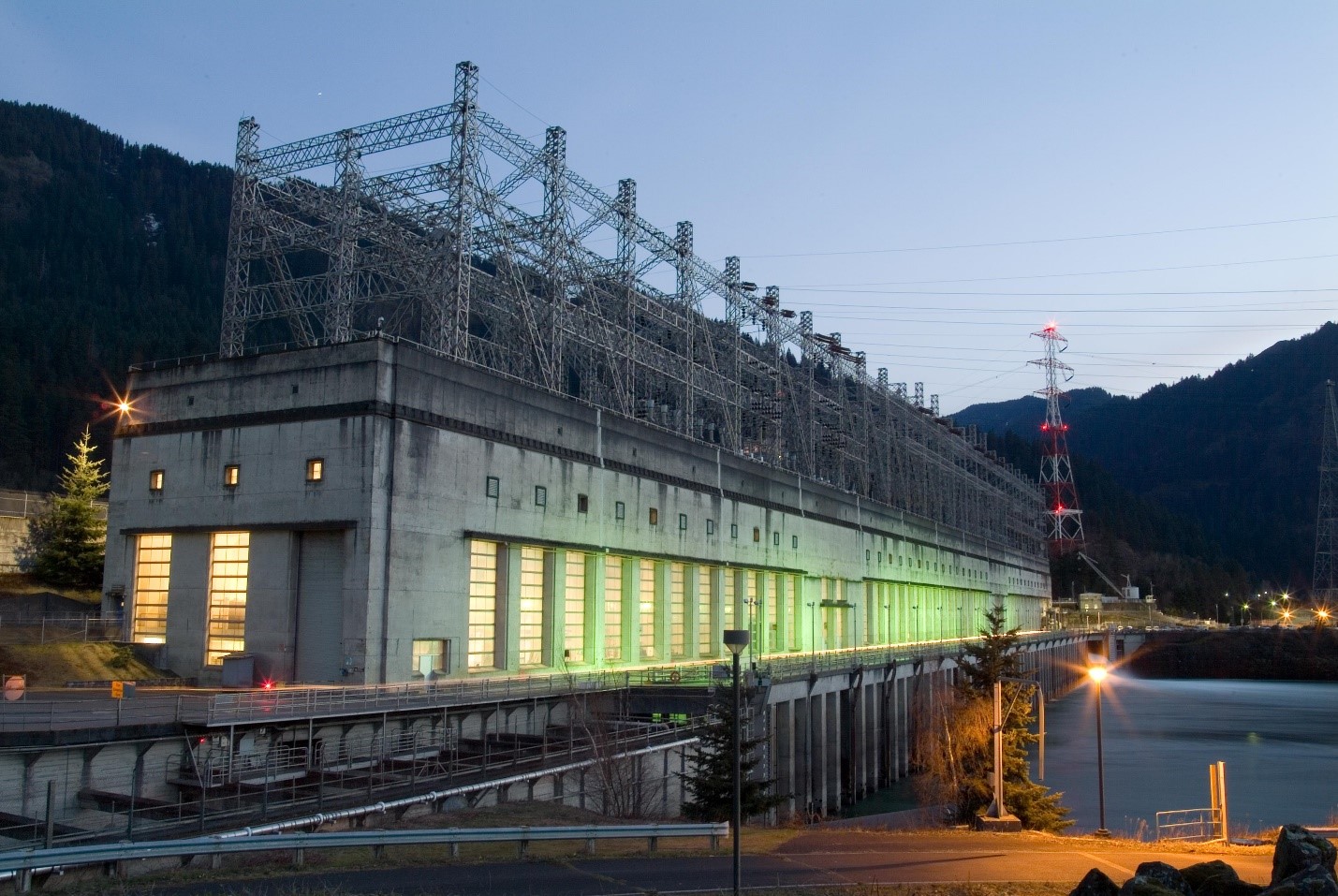 Bonneville Dam Powerhouse. Photo by David Rigg, US Army Corps of Engineers Collection.
Caption for photo at top of page: Fabrication of a wood pattern (of sugar pine) for the metal propeller of a cargo ship for USSR, Western Pine Association, Portland, Oregon some time between 1939 and 1945. (Historic American Engineering Record Photo)
---
CALL FOR PAPERS
The deadline for abstract submissions was Feb. 28, 2022, but please contact the paper chair if you would still like to participate.
The Society for Industrial Archeology will hold its 50th Annual Conference June 9-12 in Portland, Oregon
Please see the Call for Papers below. Watch this space for additional information about the conference.
---
CALL FOR PAPERS
The Society for Industrial Archeology invites proposals for presentations and poster displays at the 50th Annual Conference in Portland, Oregon, June 9-12, 2022. The presentation sessions will be held at the conference hotel,  on Saturday, June 11, 2022.
We invite presentations on all topics related to industrial archeology, industrial heritage, history of technology, social change related to industry, and historic industrial structures and bridges. Papers about industries in Oregon and timbering history are particularly encouraged. Poster displays are also encouraged, and can be on works in progress or finished projects. All presentations and poster displays should offer both interpretation and synthesis of data and be offered by members of SIA.
PRESENTATION FORMATS: Proposals may be for individual presentations 20 minutes in length, a group of three or four presentations on a common theme filling a 90-minute session, or a 90-minute panel discussion with 2-5 discussants (a formal moderator is optional, but encouraged). SIA will provide computers, data projectors, screens, microphones, and speakers as needed in each presentation room. Posters will be on display all day Saturday with a dedicated time for poster presenters to be present at their poster for discussion.
PROPOSAL FORMATS: Proposals should be submitted online unless special arrangements have been made. Each proposal must include:
The presentation title (you will indicate the type of presentation—single paper, session proposal, or poster—on the submission form)
A 300-word abstract that outlines the scope, findings, and conclusions of the presentation
Contact information including name, affiliation, email address, mailing address, and telephone number for each presenter
A brief biographical statement of 150 words for each presenter
The software (incl. version) used to create your presentation and any additional audio-visual requests beyond the standard equipment listed above.
For 90-minute themed sessions or panel discussions, the organizer should submit a title and a brief description of the theme, along with all above information together as a group as prompted on the online submission form. If any of these items is missing, the proposal cannot be considered. Note that the above word counts apply separately to each presenter in a group. Note that all speakers are expected to be SIA members and pay the registration fee (for either the full conference or one-day rate).
Please see our Poster Guidelines (PDF download) for poster preparation parameters.
Follow the link below to submit your proposal. For questions please contact:
Steven Walton, SIA Presentations Committee Chair, sawalton@mtu.edu