2018 – Richmond, VA (47th)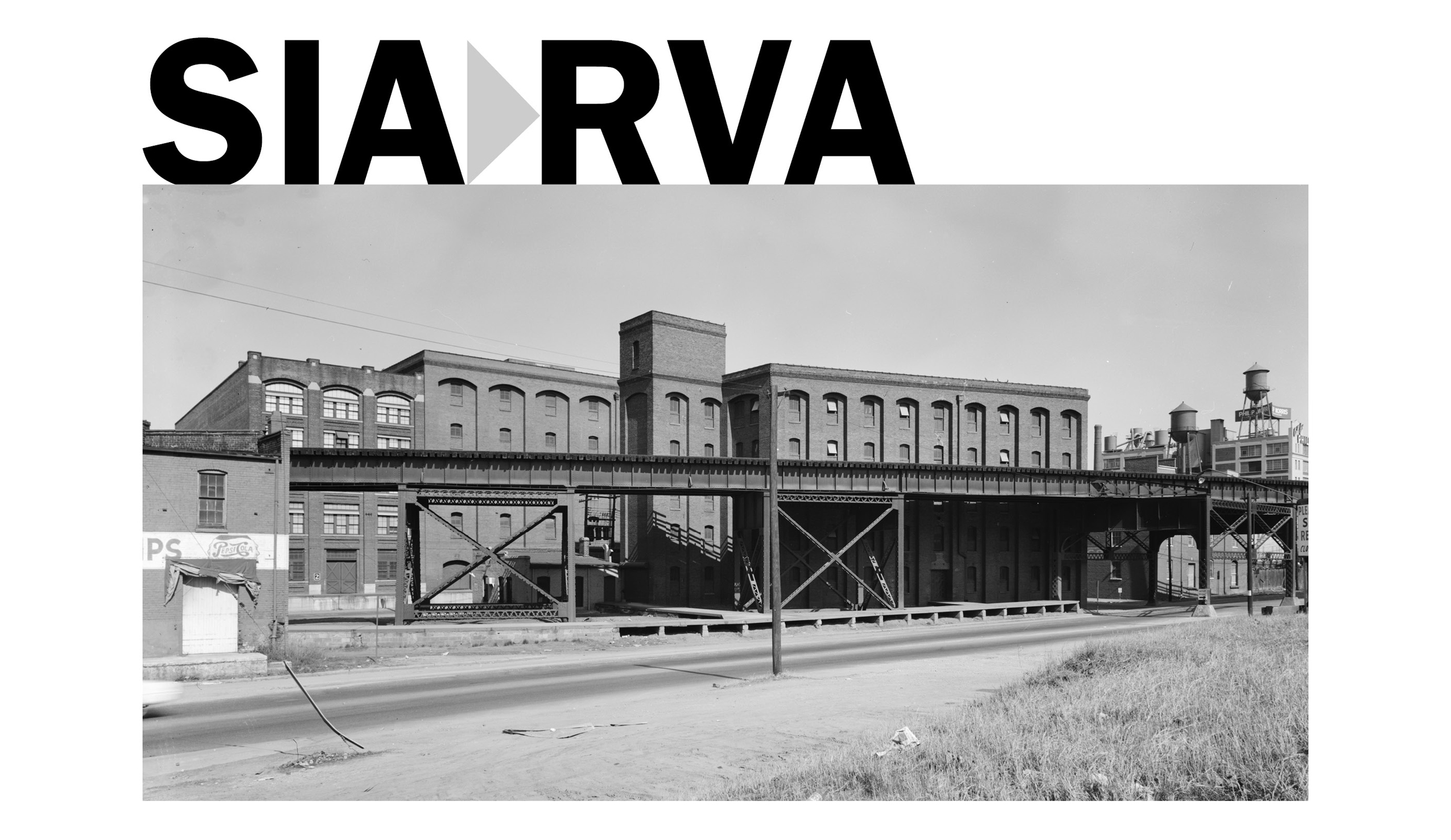 47th Annual Conference
MAY 30 - June 3, 2018 - Richmond, Virginia
---
DOWNLOAD PDF OF PRESENTATION ABSTRACTS
---
RICHMOND TOUR SITES
Machine and Foundry Work in Richmond
Strickland Machine Company
O.K. Foundry
Philip Morris USA
Tredegar Ironworks
Petersburg and South
Philip Morris USA
Appomattox Ironworks
Seaboard Railway Viaduct Arches
Aluminum Bridge
Upper Appomattox Canal
Petersburg Gasworks
Trapezium Brewery
Falling Creek Bridge
Falling Creek Ironworks
Virginia Maritime and Peninsula
Fort Monroe
USS Monitor Center
Colonial Parkway
Jamestown
James River and Kanawha Canal
Triple Crossing
Tobacco Row
Great Shiplock Park
Kanawha Canal
James Monroe's Tomb
Byrd Park Pumphouse
CSX Belt Line Bridge
Main Street Station
Lumpkin's Jail
Additional Tour Sites
University of Virginia
Blue Ridge Tunnel, aka "Crozet's Tunnel"
2017 – Houston, TX (46th)

46th Annual Conference
MAY 18 - 21, 2017 - Houston, Texas
---
DOWNLOAD PDF OF PRESENTATION ABSTRACTS
DOWNLOAD PDF OF SIA NEWSLETTER RECAP OF CONFERENCE
---
HOUSTON TOUR SITES
The Oil Industry
Texas Energy Museum, Beaumont
Spindletop Gladys City Boomtown, Beaumont
Lockwood International (valves and valve fittings used in oil field service)
Genesis Test Rig at the Schlumberger Sugar Land Technology Center
The Houston Ship Channel
Willow Street Pump Station, University of Houston
Narrated tour of the Houston Ship Channel aboard the M/V Sam Houston
Battleship Texas
Intermarine (logistics and ocean transport)
Work, Water, and Recreation
Lockwood International (valves and valve fittings used in oil field service)
Frost Town Site archeological excavation
Buffalo Bayou Cistern
The Astrodome
Yellow Rose Distilling
Texas Bridges and Concrete
Rainbow Bridge, Beaumont
Trinity River Bridge
An abandoned railroad bascule bridge
Main Street Bridge over Buffalo Bayou
Flexicore of Texas (precast and pre-stressed concrete products)
Additional Tour Sites
NASA Johnson Space Center
Port of Galveston
Tall Ship Elissa
Ocean Star Offshore Drilling Rig and Museum
Galveston Seawall
Allen's Landing
The Binz historic neighborhood
Boat tour of Buffalo Bayou
---
Caption for photos: The forest of oil derricks depicted in both halves of a 1919 panoramic photograph (top and bottom) comprise Goose Creek Oil Field. Goose Creek (now Baytown) is a bayou east of Houston where oil was discovered in the late 1910s. Library of Congress.
---

2016-Kansas City, MO (45th)

 45th Annual Conference
JUNE 2 - 5, 2016 - Kansas City, Missouri
---
DOWNLOAD PDF OF PRESENTATION ABSTRACTS
DOWNLOAD PDF OF SIA NEWSLETTER RECAP OF CONFERENCE
---
KANSAS CITY TOUR SITES
Manufacturing & Power
General Motors Plant
Subtropolis/Hunt Midwest (subterranean industrial park)
Veolia Energy
Power House Ballet (in 1914 power plant)
Historic Kansas City and Surrounds
McCormick Distilling Company
Watkins Woolen
Tension Envelope (envelopes)
Roasting, Brewing & Technology
The Roasterie (coffee roaster)
Ryerson Metals
Zahner Sheet Metal
8th Street Tunnel
Boulevard Brewery
Goods Manufacturing
Faultless Starch/Bon
Ford Motor Plant
Vita Craft (cookware)
Kansas City Star Printing Plant
Rieger Distillery
Historic Bridges
ASB Bridge
Broadway Bridge
12th Street Trafficway
Hannibal Bridge
Truman Lift Bridge
Waddell A-Truss
Highline Bridge
Additional Tour Sites
Pratt & Whitney Aircraft Manufacturing
Nelson Atkins Museum of Art
Liberty Memorial and WWI Museum
Harley Davidson
Fort Leavenworth
Missouri River Tour with Healthy River Partnerships
Library District
Freight House District
---
Captions: (top) SIA 45th Annual Conference logo by Elizabeth Linden Rahway of Graphic Engineering; (below) historic aerial photograph of Pratt & Whitney Manufacturing complex.
---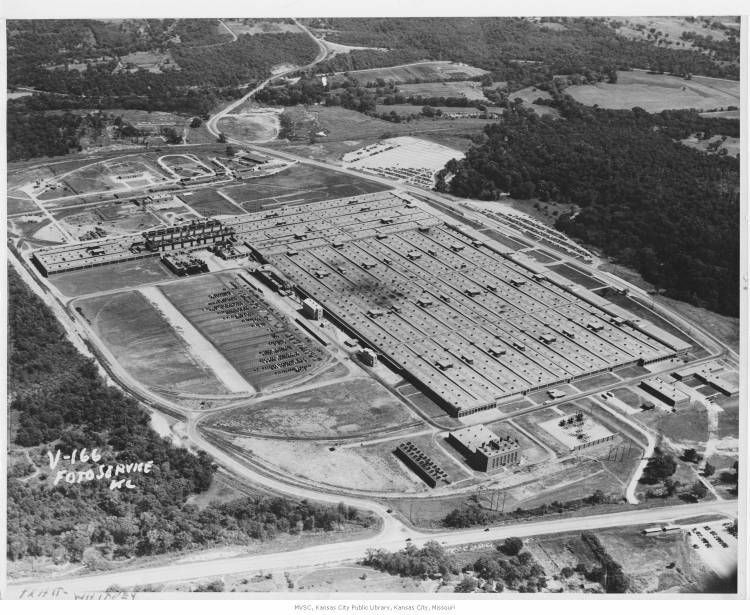 2015-Albany & the Hudson-Mohawk Region of New York (44th)

44th Annual Conference
MAY 28 - 31, 2015 - Albany, New York
---
DOWNLOAD PDF OF PRESENTATION ABSTRACTS
DOWNLOAD PDF OF SIA NEWSLETTER RECAP OF CONFERENCE
---
ALBANY TOUR SITES
Schenectady & Vicinity
Environment-One, Niskayuna (sewage pumps for municipal and domestic applications)
Applied Robotics, Glenville
Integrated Fab Technologies, Glenville (turbine components
Tough Traveler, Schenectady (luggage and bags)
Power & Transportation
Amtrak repair shops, Rensselaer
Empire Generating Company, Rensselaer
Port of Waterford Flight, Erie
New York State Canal Shops, Waterford
Mechanicville Hydroelectric Plant
New Tech
Port of Coeymans
TCI-NY, Coeymans (transformer rebuilder)
Scarano Boat Building, Port of Albany
SUNY College of Nanoscale Engineering & Science, Albany (microchip R&D)
Hudson-Mohawk Industries
Ross Valve Manufacturing, Troy (automatic valves for water supplies)
NYS Canal Shops & Waterford Flight
Mohawk Paper, Cohoes
Plug Power, Latham (hydrogen fuel cells)
Bridges
NY Central swing bridge, Albany
Cohoes-Waterford Bridge
Union Bridge, Waterford-
Whipple bowstring truss over Enlarged Erie Canal, Vischer Ferry
Schoharie Aqueduct
NY Barge Canal movable dam
Additional Sites
AMT Castings (aerospace and firearms castings)
Contractors Millwork (window sashes and molding)
Thistle Hill Weavers
U.S.S. Slater
New York State Capitol
Downtown Albany
Nine Pin Cider Works
Albany Distilling
C.H. Evans Brewing Co.
Sunday, May 31
Cohoes Falls
Harmony Mills (textiles)
Troy Gasholder House
Burden Ironworks, Troy
---
Photo Caption: Pouring iron at Rathbone & Sard Foundry, Albany, ca 1911.
2014-Portland, ME (43rd)

43rd Annual Conference
MAY 15 - 18, 2014 - Portland, Maine
---
DOWNLOAD PDF OF PRESENTATION ABSTRACTS
DOWNLOAD PDF OF SIA NEWSLETTER RECAP OF CONFERENCE
---
PORTLAND TOUR SITES
Bath
Lowell Brothers, Yarmouth (boats)
Custom Composite Technologies
Tide mill
Maine Maritime Museum
Sagadahoc High Bridge
Carleton Lift Bridge, Bath
Biddeford
Pepperell Manufacturing (textiles)
Precision Manufacturing Solutions, Biddeford
Yale Cordage, Saco
Portland
Barber Foods (chicken processing)
Nichols Portland (gerotor pumps)
New England Distilling
Geary Brewing
Portland Company (repurposed factory complex)
Barber Foods
Maine Narrow Gauge Railroad.
Additional Tour Sites
Downtown & Lighthouse Tour
Fort Gorges
Fort Scammell
Fort Levett
Maine Maritime Museum
Allagash Brewery
Longfellow House & Museum
Machine tool collection of George Collord
2013 – St. Paul & Minneapolis, MN (42nd)

42nd Annual Conference
MAY 30-June 2, 2013, St. Paul & Minneapolis, Minnesota
---
DOWNLOAD PDF OF PRESENTATION ABSTRACTS
DOWNLOAD PDF OF SIA NEWSLETTER RECAP OF CONFERENCE
---
TWIN CITIES TOUR SITES
Mighty Mississippi
Helicoidal Stone Arch Bridge
Stone Arch Railroad Bridge
St. Anthony Falls
Pillsbury A Mill
Washburn A Mill
Rice County & Goodhue County
Faribault Woolen Mill Company
Northfield Machinery Builders, Inc. (woodworking machinery)
Ames Mill, Northfield (cereal)
1000 Hills Cattle Company, Cannon Falls (meat products)
Upper Lock & Dam
I-35W Bridge
Cappelen Memorial (Franklin Ave.)
Mississippi River Lock and Dam No. 1
Mendota Bridge
Omaha Swing Bridge
Farmers Union Grain Terminal Headhouse
C&NW Vertical Lift Bridge
Robert Street Bridge
The Geology of Twin Cities Industry
St Anthony Falls
Mill Ruins Park
First Street Canal and City Water Company tailraces
North Star Woolen
Heinrich Brewery Lagering Caves
Lock & Dam No. 1
Ford Hydroelectric Plant
Metro Waste Water Treatment
Chicago, St. Paul, Minneapolis & Omaha RR
Mushroom Valley
Railroads, Windows and Milling
Andersen Corporation & Andersen Windows
Jackson Street Roundhouse
Mill City Museum
Milling, Malting and Grain
PEM Millwork (specialty doors)
T.E. Ibberson Company (engineering)
Peavey-Haglin Experimental Concrete Grain Elevator
Lilac Park
Rahr Malting Company, Shakopee
Additional Tour Sites
Summit Avenue Neighborhood
James J. Hill House
St. Paul Theater District
Ford Steam Plant
District Energy
St. Paul Union
---
Photo Caption: (top) Rahr Malting Co., Shakopee, Minn. Looking toward Malthouse #4 (at right); photo by Marc Belanger.
2012 – Cincinnati, OH (41st)

41st Annual Conference
MAY 31 - June 3, 2012 - Cincinnati, Ohio
---
DOWNLOAD PDF OF PRESENTATION ABSTRACTS
DOWNLOAD PDF OF SIA NEWSLETTER RECAP OF CONFERENCE
---
CINCINNATI & NORTHERN KENTUCKY TOURS
"Upriver"
Greater Cincinnati Water Works
Lunken Airport
Verdin (operating bell foundry)
Zakira's Garage (historic sports car restoration)
"Downtown"
Erhart Foundry
Roebling Bridge
Mill Creek Dam
Rookwood Restaurant (historic pottery with kilns still in place)
Over The Rhine Brewery District
Union Railway Terminal
Northern Kentucky
Glier's Meats
TMK IPSCO (steel tubing mill)
Behringer- Crawford Museum
Railway Museum of Greater Cincinnati
"Paper Trail"
Aeronca (aircraft manufacturer)
Wausau Paper (tissue paper mill)
Historic Downtown Lebanon
Laurel Court (historic mansion of an original paper baron)
"Countryside"
Xenia Foundry
Clifton (historic mill town)
Yellow Springs, Ohio
19th Century powder mill complex in Goes, Ohio
19th Century munitions complex in Kings Mills, Ohio
Additional Tour Sites
Dayton's Air Force Museum
Carillon Park
Carew Complex
Procter & Gamble Museum
Spring Grove Cemetery
Cincinnati Bridges
Other Activities
Geographic Information Systems (GIS) workshop at University of Cincinnati
2011 – Seattle, WA (40th)
2010 – Colorado Springs, CO (39th)
2009 – Pittsburgh, PA (38th)
2008 – San Jose, CA (37th)
2007 and Earlier
2007 - Philadelphia, PA (36th), June 7-9
2006 - Saint Louis, MO (35th), June 1-4
2005 - Milwaukee, WI (34th), June 2-June5
2004 - Providence & Blackstone Valley (33rd), June 10-June 13
2003 - Montreal, Quebec, Canada (32nd), May 30-June 1
2002 - Brooklyn, NY (31st), June 6-10
2001 - Washington, DE (30th), May 10-14
2000 - Duluth, MN (29th), June 1-4
1999 - Savannah, GA (28th), June 3-6
1998 - Indianapolis, IN (27th), June 4-7
1997 - Houghton, MI (26th), May 29-June 1
1996 - Sacramento, CA (25th), May 30-June 2
1995 - Baltimore, MD (24th), May 11-14
1994 - Toronto, Ontario, Canada (23rd), June 2-5
1993 Pittsburgh, PA (22nd), June 3-7
1992 - Buffalo, NY (21st), June 4-7
1991 - Chicago, IL (2oth), June 13-17
1990 Philadelphia, PA (19th), May 30-June 3
1989 - Quebec, City, Quebec, Canada (18th), June 1-4
1988 - Wheeling, WV (17th), May 19-22
1987 - Troy, NY (16th), May 28-31
1986 - Cleveland, OH (15th), June 12-15
1985 - Newark, NJ (14th), May 9-12
1984 - Boston, MA (13th),  June 14-17
1983 - Minneapolis & St. Paul, MN (12th),  May 12-15
1982 - Harrisburg, PA (11th), May 6-9
1981 - Hartford, CT (10th), May 7-10
1980 - Detroit, MI (9th), May 29-June 1
1979 - Columbus, GA (8th), April 26-29
1978 - Louisville, KY & Cincinnati, OH (7th), March 30-April 2
1977 - Wilmington, DE (6th), 28-May 1
1976- Lowell, MA (5th), April 23-26
1975- Baltimore, MD (4th), April 25-28
1974 - Pittsburgh, PA (3rd), April 26-29
1973 - Troy, NY (2nd), April 28-29
1972 - New York, NY (1st), April 8-9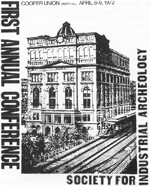 1971 - Washington, DC Founding Meeting, October 16