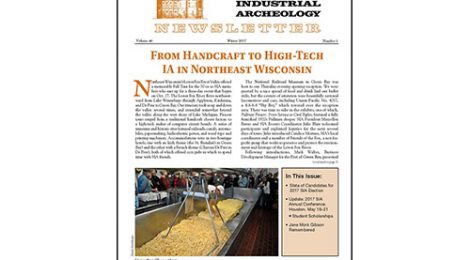 Current Issue: Volume 46, Number 1, Winter 2017
In this issue:
Recap of 2016 SIA Fall Tour: Fox River Valley, Wisconsin
Slate of Candidates for 2017 SIA Election
Update: 2017 SIA Annual Conference, Houston, May 18–21

Student Scholarships
Welcome Steven Walton, SIA's new Exec. Sec. & Journal Editor

Jane Mork Gibson Remembered
Download PDF of the first page and the Events Calendar Page.