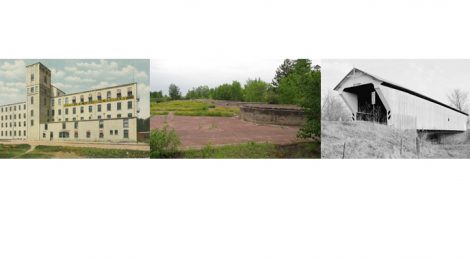 Join the SIA for "IA Online," a series of short talks on IA topics held via Zoom!
All current SIA members with an email address on file will receive an invitation to join these presentation sessions on Zoom.
If you are not a current member of the SIA, but would like to attend an upcoming session, contact SIA headquarters (sia@siahq.org) for the link. Each session is open to the first 100 participants who join the session.
Talks are roughly 10 minutes each, with 5 minutes of Q&A for each presenter. The end of the session is reserved for additional questions, IA shop talk, etc.
Please note the sessions will be recorded and made available on our
YouTube channel
a few days after the presentations.
---
The first session of IA Online was held Wednesday, May 13 and featured the following presentations:
Matthew S. Daley – "Quaint Furniture of Character: The Stickley Brothers Furniture Company of Grand Rapids, Michigan"
Daniel Schneider – "Pictures of Fragments: Interpreting the Remains of the Calumet & Hecla Mill Complex, Lake Linden, Michigan"
David Simmons – "Bridging 120 Miles: The Sherman Family of Bridge Builders from Ohio"
---
CAPTIONS FOR IMAGES ABOVE:
LEFT: Post card showing the Stickley Furniture Company factory, Grand Rapids, Michigan.
CENTER: A row of thickening tank footings on the foundation of the Calumet Mill, Lake Linden, Michigan.
RIGHT: Harshman Bridge spanning 4 Mile Creek outside Fairhaven, Ohio.