SIA Richmond 2018 – Tours & Events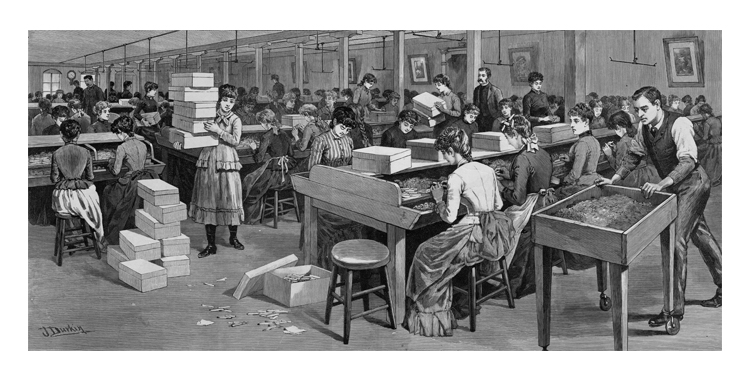 ---
Conference Home  •  Call for Papers
Tours & Events  • Registration Information  •  Hotel & Travel
---
THURSDAY TOURS (OPTIONAL)
Thursday will feature an early bird tour west to Charlottesville. The University of Virginia is celebrating its bicentennial, with interpreted sites and buildings that range from the early 19th through the 20th centuries. Potential tours will include the recently-completed restoration of Thomas Jefferson's Rotunda (the centerpiece and original library); exploration of early 19th-c. construction practices, living areas and garden spaces; examples of Guastavino tiling; and the still-functional McCormick Observatory (1884). A possible visit or off-site presentation on Claudius Crozet's 4,264 ft.-long Blue Ridge Tunnel in Afton, likely to be undergoing rehabilitation at the time of the conference, is also being explored.
Additional optional tours will include a visit to the Library of Virginia and its industry-related archival collections, hosted by Gregg Kimball, and a walking tour of the historic Richmond riverfront led by Tony Opperman of Virginia DOT, featuring the Great Basin of the James River and Kanawha Canal, crossing the Mayo and Potterfield bridges, Brown's Island, and the Tredegar Iron Works. The Library of Virginia's Gregg Kimball, author of American City, Southern Place: A Cultural History of Antebellum Richmond (Univ. of Georgia Press, 2000) will be our opening reception speaker.
---
FRIDAY TOURS
Friday process tours will feature visits to a variety of Richmond-area industrial sites, including the operating O.K. Foundry, a family-owned producer of architectural castings; Strickland Machine Company; the Williams Bridge Company; GE Power's Willis Road workshop, where turbines are refurbished; and Service Center Metals. Two Friday tours will visit a Philip Morris cigarette factory.  A tour of transportation sites in the Richmond area, guided by Ann L. Miller of the Virginia Transportation Research Council, will include bridges spanning the James River, the Triple Crossing of three rail lines in Shockoe Bottom, Main Street Station, and other transportation sites. A tour of Richmond canal and James River sites led by Bill Trout of the Virginia Canal Museum will include the Great Basin, a river cruise, the Great Ship Lock Park and the inland William R. Trigg Shipyard, Tidewater Connection Locks, additional sites along the James River and Kanawha Canal, and the Gothic Revival 1883 Pump House. A tour of maritime sites in Virginia's Tidewater area, led by Arron Kotlensky, will feature visits to the USS Monitor Center and Batten Conservation Laboratory at the Mariners' Museum and Park in Newport News, Fort Monroe in nearby Hampton (the largest of the antebellum Third-System seacoast fortifications), and other sites east of Richmond.
The SIA Richmond planning committee is also planning to offer industrial archeological tours of the Tredegar Iron Works, the Old Dominion Railway Museum, and local breweries. Planning for these and other exciting events continues (and is subject to change). We look forward to seeing you in Richmond!