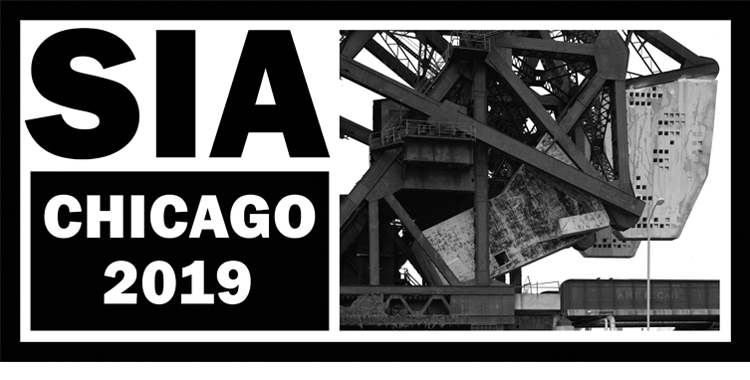 ---
Conference Home  •  Call for Papers • Online Proposal Form
TOURS & EVENTS  • Registration Information  •  Hotel & Travel
---
Download an Updated Saturday Presentations Schedule
---
THURSDAY, JUNE 6 – TOURS (Optional)
T1 – STEEL AND OIL (THIS TOUR IS NOW FULL) (7:30 – 5:00) This tour features the ArcelorMittal Burns Harbor steel mill in Burns Harbor, Indiana. Built by Bethlehem Steel in 1964 and sprawling across nearly 2,000 acres, it stands as the newest fully integrated mill still in operation in the U.S. The plant operates two blast furnaces and is capable of producing five million tons of raw steel annually. Burns Harbor primarily serves the automotive industry. Following a drive-by tour of the coke ovens and blast furnaces, the in-depth tour will include the casters, hot mill, finishing hot dip and more! After Burns Harbor, the tour will drive by the ArcelorMittal East Chicago plant (formerly the Bethlehem and Youngstown Steel mills) with a photo stop along the Indiana Harbor Canal, the Marktown planned worker community from 1917, and a perimeter tour of the BP Whiting Refinery, first built for the Standard Oil Company in 1889. Finally, the tour will examine archeological remains of the once-vast steel industry within the Chicago city limits, including the massive ore walls from the historic U.S. Steel South Works, in operation from 1882 until 1992. Lunch is included.
T2 – ILLINOIS RAILWAY MUSEUM (7:30 – 5:00) This tour heads to the massive Illinois Railway Museum in Union, Illinois. This is the largest railway museum in the U.S., with its own 4.6 mile railroad line where you can ride vintage transit and railroad equipment through the beautiful northern Illinois countryside. A guided tour led by knowledgeable museum staff will be available, but much of the time will be on your own, examining the hundreds of preserved examples of historic rail and transit equipment in the storage barns, riding historic equipment, and otherwise enjoying this huge facility. Lunch is included. (Extra Fee: $80)
T3 – CHICAGO LOOP ARCHITECTURE WALKING TOUR (THIS TOUR IS NOW FULL) (10:00 – 2:00; meet in the lobby of the Hyatt Regency at 9:45 AM for a walk to catch the "L" to the Loop, or meet the group downtown in front of the Carson Pirie Scott Store (1 South State Street – now anchored by a Target store and called "Sullivan Center") at 10:30 AM) Experience a walking tour of Downtown Chicago and the Loop with Ward Miller, Executive Director of Preservation Chicago and co-author of the book, The Complete Architecture of Adler & Sullivan. The tour will explore and focus on the architecture and buildings of Adler & Sullivan, Louis Sullivan, Burnham & Root, Holabird & Roche, Ludwig Mies van der Rohe, Bertrand Goldberg, Harry Weese and others, many which are considered world treasures in 19th and 20th century architectural history. The tour will also include discussion on the built environment from Chicago's early beginnings to present day, underground systems and Chicago's bascule bridges. Lunch will be featured at one of Chicago's famous old-time German-American restaurants, The Berghoff. Participants need to be physically capable of walking approximately 3.5 miles. A lunch stop is included but participants pay out of pocket.
THURSDAY EVENING EVENTS
Included in full conference registration
6 PM – 6:30 PM New Members Opening Reception at The Plant
6:30 PM – 9 PM Opening Reception at The Plant, a former meatpacking plant repurposed as an event venue and sustainable food business incubator adjacent to Chicago's historic Union Stock Yard. The reception will include hors d'oeuvres, cash bar and an orientation on the history of Chicago. Our featured speaker will be noted Chicago historian Dominic Pacyga, author of many books including Slaughterhouse: Chicago's Union Stock Yard and the World It Made (University of Chicago Press, 2015). Tours of the facility will be featured as well. (Free bus transportation to and from the conference hotel)
---
FRIDAY, JUNE 7 – TOURS
Included in full conference registration
F1 – NORTH SIDE INDUSTRY AND TRANSIT HISTORY (7:30 – 5:00) Chicago's north and northwest sides feature innumerable noteworthy industrial sites and factories making a wide array of products, as well as many sites related to Chicago transit history. This tour will feature a behind the scenes visit to the Chicago Transit Authority's Skokie Shops. This facility first opened in 1926 and today is where the transit agency conducts all of its heavy repair and overhaul work on its rapid transit equipment. The group will get to experience an in-depth tour of S&C Electric Company, founded in 1911 as a manufacturer of electrical grid equipment, transformers and much more. The tour then heads west to explore the vast industrial conglomeration around O'Hare Airport, with a stop at Life Fitness in Franklin Park, a top maker of exercise equipment since 1977. On the way back to the hotel the tour will stop at the 1895 Metropolitan Elevated truss bridge over the Chicago & North Western railway, abandoned since the 1960s.
F2 – SOUTHWEST SIDE AND CENTRAL MANUFACTURING DISTRICT (9:00 – 5:00) This tour will visit historic industrial neighborhoods on Chicago's South and Southwest sides. It will visit the Vienna Beef plant, a company that dates to the 1893 Columbian Exposition and produces the famous Chicago hotdogs. This Windy City mainstay has helped Chicago earn its moniker "Hog Butcher for the World." After a brief stop at the historic Union Stock Yard gate, the tour will visit Wheatland Tube, which traces its history to 1877 and is today part of Zekelman Industries, the largest independent steel pipe and tube manufacturer in North America. Following lunch in beautiful historic McKinley Park, the tour will examine the Chicago & Western Indiana "Little Englewood" railroad depot. Finally, the group will tour the historic and architecturally significant 1905 Central Manufacturing District (CMD), arguably the first planned industrial park in the nation, which will include a stop at one of the CMD's historic businesses — Ace Industries, a third-generation family owned electroplating and metal spinning facility with an in-house tool and die facility.
F3 – STEEL, WATER AND PULLMAN (THIS TOUR IS NOW FULL) (8:30 – 5:00) This tour will explore the vast industrial heritage of the Calumet Region, Chicago's former steelmaking area, including the famous company town of Pullman. It will include a tour of the Riverdale ArcelorMittal plant. A compact strip mill originally built in 1918 for Acme Steel Company, it uses a basic oxygen furnace complete with ladle-metallurgy facility, caster, tunnel furnace and hot strip mill spread over 163 acres. Next the tour will head to the Metropolitan Water Reclamation District Calumet Water Reclamation Plant and go 365 feet underground into one of the largest civil engineering projects of the modern era — the Tunnel & Reservoir Project (TARP) pumping station, the lowest point in the "Deep Tunnel" system. TARP is designed to prevent water backflows into Lake Michigan and provide an outlet for floodwaters in swampy Chicago. The tour will then head to Pullman, touring the exterior of the famous railcar factory at the newly designated Pullman National Monument, the famous rowhouses, Hotel Florence, Greenstone Church and other elements of George Pullman's 1880s company town. Participants on this tour must bring a government issued photo ID or they will not be allowed admission to the MWRD facilities.
F4 – ENERGY RESEARCH AND THE NUCLEAR AGE (8:00 – 6:00) This tour will feature in-depth visits to two of the most notable and historic energy research facilities in the country. The tour will examine Argonne National Laboratory (opened in 1946), a multi-disciplinary laboratory with a history ranging from the Manhattan Project to some of today's most ground-breaking science. In addition to the Advanced Photon Source and the Argonne Tandem Linac Accelerator System (ATLAS), the Argonne tour will visit the Nuclear Energy Exhibition Hall showcasing Argonne's rich history in the development of nuclear reactors and its current role in the development of next-generation reactors and fuel cycle technologies. The tour also visits Fermilab (opened in 1967), a United States Department of Energy particle physics and accelerator laboratory, hosts a range of cutting-edge experiments. It develops and builds technologies that support particle physics research at locations around the world. Participants on this tour must bring a government issued photo ID or they will not be allowed admission to Argonne National Laboratory. Also, if any foreign nationals plan to sign up for this tour, they must do so no later than 5 PM ET on Friday May 3.
FRIDAY EVENING
7:30-9:30 PM – EIGHTH ANNUAL SIA FILM FESTIVAL — We will screen Bridging Urban America: The Story of Ralph Modjeski about the noted Polish bridge engineer who built many of America's famous bridges, along with select Chicago industrial film clips.
---
SATURDAY, JUNE 8
Download an Updated Saturday Presentations Schedule
8:30–11:30 – MORNING PRESENTATION SESSIONS (Coffee and soft drinks will be available. Session times, presentation titles, and speakers will be posted when finalized)
11:45–1:45 – ANNUAL BUSINESS MEETING & LUNCHEON (Included in the cost of registration)
2:00–5:00 – AFTERNOON PRESENTATION SESSIONS
ALL DAY – EXHIBITS, POSTERS & BOOK SALES
SATURDAY EVENING BANQUET (Optional)
SB – SATURDAY BANQUET DINNER (6:30 – 9:30) Saturday's Banquet is being held at Emerald Green at Lost Marsh located in Hammond, IN. Just a short 30 minute drive from the hotel (bus transportation included), Hammond, Indiana stands as the first industrialized city in Lake County. While you enjoy a family style dinner, The Emerald Green's wrap around deck will offer amazing views of the natural beauty of George Lake, the Chicago Skyline, Skyway bridge, BP Whiting oil refinery, and steel mills on the horizon. (Extra Fee: $80)
---
SUNDAY, JUNE 9 – Optional Tours
Extra fees apply
S1 – CALUMET RIVER/INDIANA HARBOR CANAL BOAT TOUR (9:00 – 4:00) This is an extremely rare opportunity to take a boat trip down two of the most industrialized waterways in the world – the Calumet River on Chicago's southeast side and the Indiana Harbor Canal in northwest Indiana. You'll get up close and personal with active steel mills in East Chicago (the ArcelorMittal East Chicago complex), including historic bridges and ore unloaders along a waterway that is almost never traversed by pleasure craft! The tour will also examine historic remnants of Chicago's steel industry along the Calumet River, including the former U.S. Steel, Republic Steel, Wisconsin Steel and Acme Steel sites. The boat will travel under historic bascule bridges and the Chicago Skyway, near massive grain elevators, and more. A brief stretch on Lake Michigan features a view of the massive BP (Standard Oil) Whiting Oil Refinery. A lunch buffet is included and will be served on the boat. (Extra Fee: $115)
S2 – CHICAGO RIVER BRIDGES WALKING TOUR (10:00 – 2:00: meet in the lobby of the Hyatt Regency at 9:45 AM for a walk to catch the "L" to the Loop, or meet the group at the northwest corner of Michigan Avenue and Wacker Drive at 10:30 AM) Join docent Patrick McBriarty, author of the award-winning book Chicago River Bridges, for a stroll along the Chicago River to learn about Chicago's bridges past and present. The Second City has more drawbridges than any other city in the world except Amsterdam. The tour will capture the history, architecture, engineering, and human dramas of Chicago's bridges with stories of floods, fires, and bridge jumps. The tour also includes a stop at the McCormick Bridgehouse & Chicago River Museum. Participants need to be physically capable of walking approximately 2 miles. A lunch stop is included but participants will pay out of pocket. (Extra Fee: $15)