Below are photos and biographies for this year's SIA election. Voting will be conducted primarily online. In advance of the election, SIA members will receive information about how to cast their ballots digitally.
---
CANDIDATE FOR PRESIDENT (2-year term, you will vote for 1)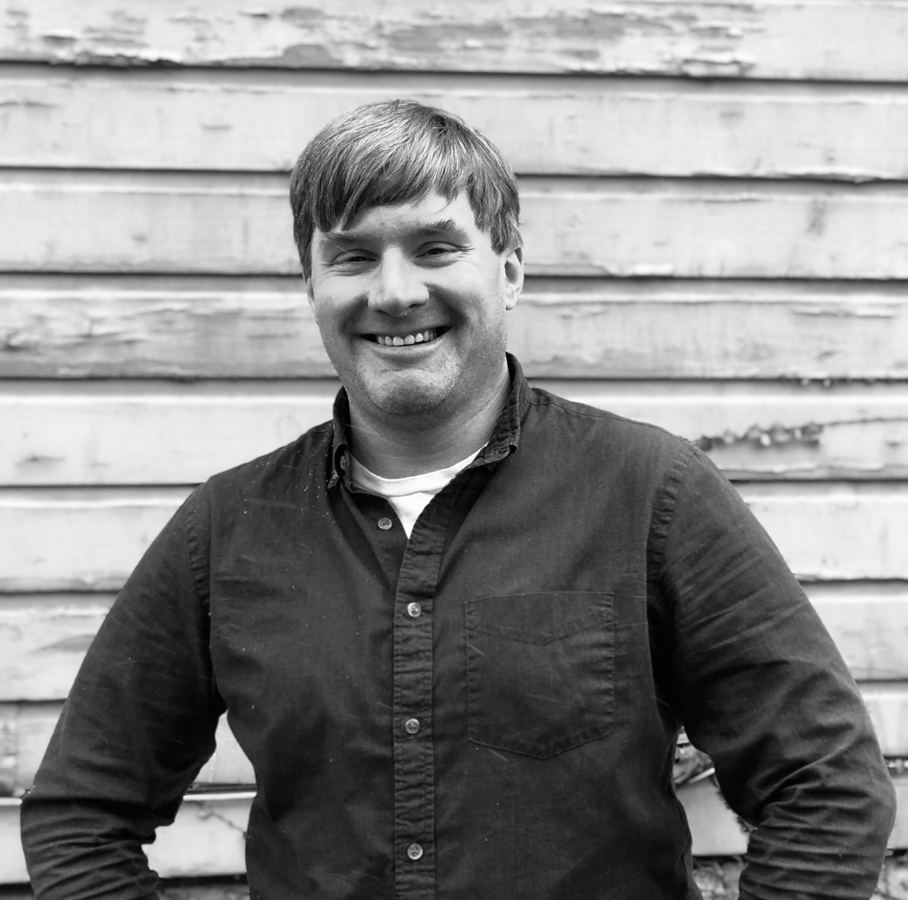 Arron Kotlensky
As the SIA's next President, I'm keen to focus on three goals: developing annual meetings and fall tours that are welcomed by our members, bolstering the outstanding work of our publications and HQ staff, and reconnecting the national organization with our local chapters. Through these efforts, and with the support of the Board of Directors and members like you, we can commit to our roots while expanding interest in industrial heritage and its unique power to explain the world around us and suggest solutions to twenty-first century dilemmas. The global pandemic has been a challenge to all professional organizations like our own but it has pushed us to grow, such as tapping into the potential of virtual platforms like our popular "IA Online" series. It is my belief that efforts such as these help inspire our members to cultivate a renewed interest in the industrial heritage just around the corner or at a distance, even in challenging times.
Prior to my current role as the SIA's Vice President, I graduated from Michigan Tech's Master's of Science in IA program in 2006, then worked in cultural resources consulting until 2021. In my consulting career, I focused on the preservation of a variety of archaeological resources within the scope of the National Register of Historic Places. In 2021, I joined the Pennsylvania Department of Transportation (PennDOT) as an archaeologist with responsibilities for overseeing the protection of archaeological heritage in nine counties in Western Pennsylvania. Amidst my professional service, my work with the SIA began in 2017 when I served as the local coordinator for the SIA's 46th Annual Meeting held in Houston, Texas, and then served on the Board of Directors from 2017 to 2020 before beginning my term as Vice President. I'm heartened to see where the next several years take us while I'm looking forward to serving as your next President.
---
CANDIDATES FOR VICE PRESIDENT (2-year term, you will vote for 1)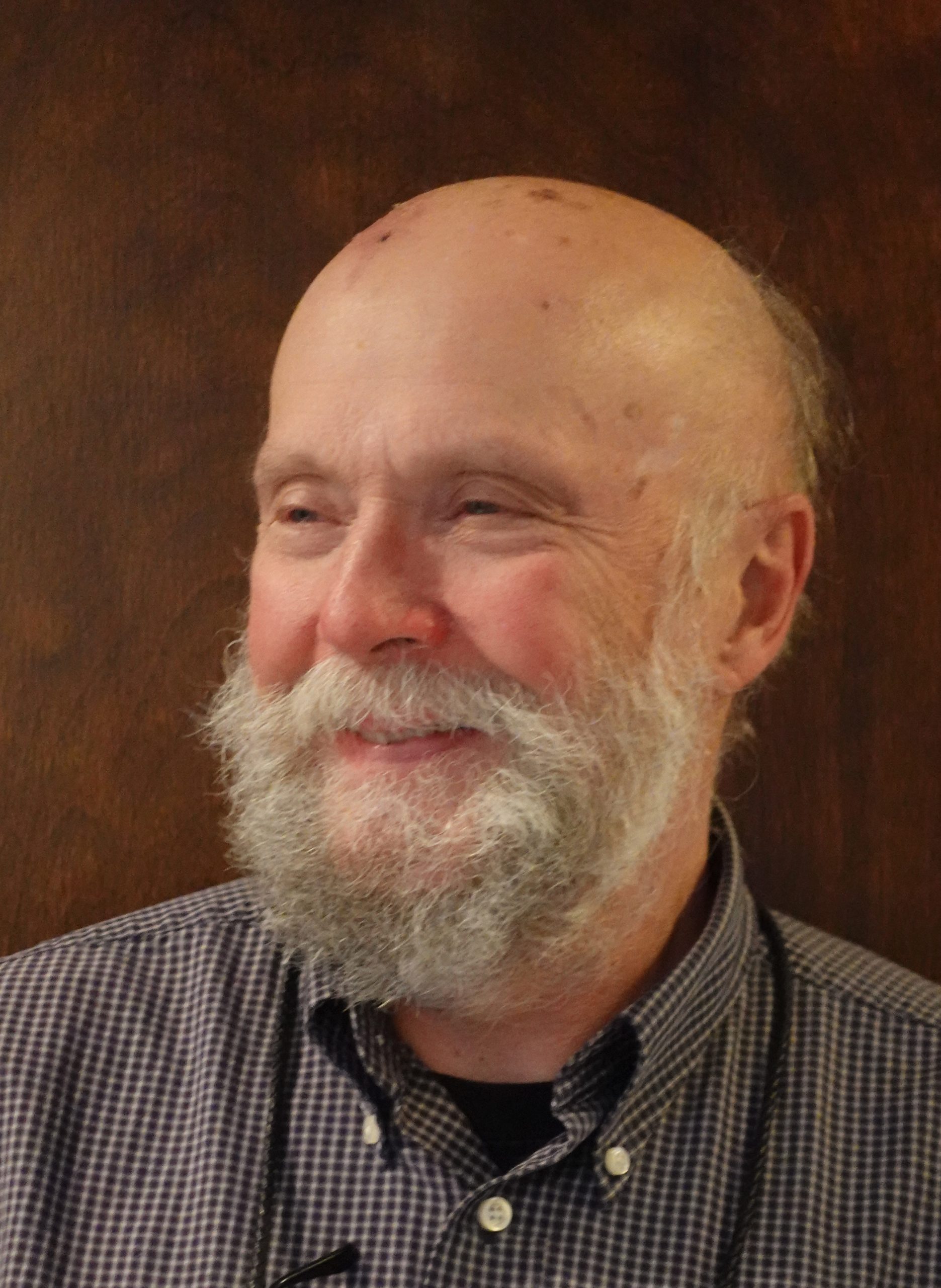 Fred Quivik
A member of the SIA since the early 1980s, Fred Quivik helped organize the Klepetko (Montana) Chapter in the mid-1980s and, with long-time chapter president Brian Shovers, organized SIA fall tours to Butte and Anaconda (1989), NE Montana (2003), and Great Falls (2015).  He has served on the SIA board of directors and as Society president, and for six years he edited of IA.  For the past quarter century, he has served as an expert witness in environmental litigation, where his experience in IA has helped him develop his expertise.  He looks forward to working with the board to instill a similar passion for IA in future generations.
br
br
br
David Rotenstein
David Rotenstein is a public historian and folklorist based in Pittsburgh, Pennsylvania. He has worked in and around cultural resource management since 1984. He earned a PhD in Folklore and Folklife from the University of Pennsylvania and has used ethnography and oral history as tools to understand the built environment and industrial history. Rotenstein has written on the livestock and tanning industries, bridges, telecommunications infrastructure, heritage tourism, and gentrification. He is a longtime SIA member and has contributed multiple articles to the SIA Newsletter, and one to the journal, IA, and he has contributed presentations to the SIA Online series. In addition to a long consulting career, Rotenstein has taught in Goucher College's graduate historic preservation program, anthropology at Montgomery College (Maryland), and regulatory compliance for the National Preservation Institute. His public and professional service include a term on the SIA board and two full terms on the Montgomery County, Maryland, Historic Preservation Commission.
---
SIA OFFICERS – SECRETARY (3-year term, you will vote for 1)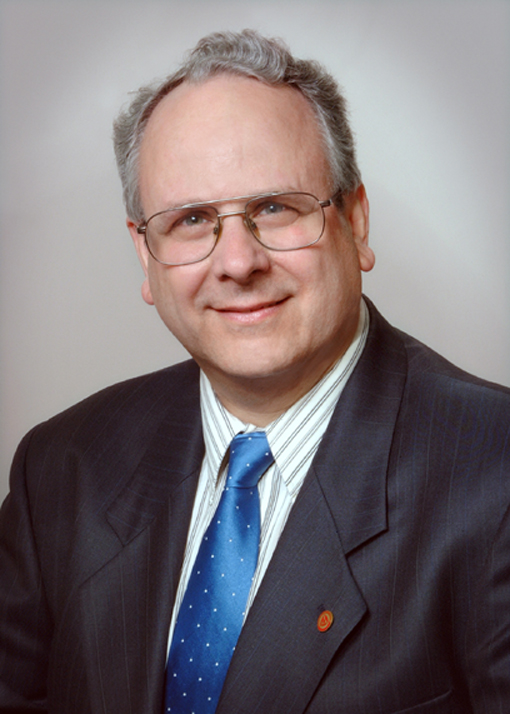 James Bouchard
James Bouchard is a long time SIA member, and co-organizer of the SIA 2003 convention in Montreal. James has been a volunteer at Exporail, the Canadian Railroad Museum since the 70's and a board member of the CRHA since the 90's. James is currently the Secretary of the CRHA and is secretary for several other organizations and so has lots of experience doing minutes. After retiring in 2010 from full time work, he started part time again in 2011 and is enjoying it more. And even getting to see some interesting industries along the way.
br
br
br
---
SIA OFFICERS – TREASURER (3-year term, you will vote for 1)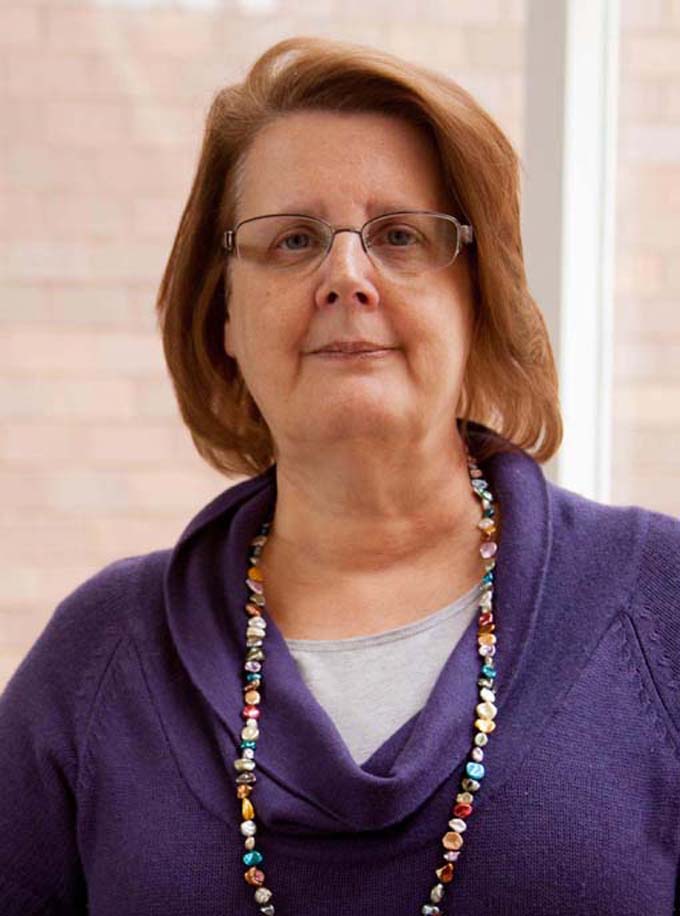 Nanci Batchelor
Nanci Batchelor works for the accounting firm of WithumSmith+Brown in Princeton, New Jersey. As SIA Treasurer since 1987, Nanci has diligently managed the Society's financial affairs and insurance needs.  She coordinated the last revision of the Society's by-laws. A former Roebling Chapter president, Nanci helped organize the 1985 Annual Conference in Newark, NJ, the 1987 Fall Tour of the New Jersey Pine Barrens, and the 2002 Annual Conference in Brooklyn.
br
br
br
---
CANDIDATES FOR BOARD OF DIRECTORS (3-year term, you will vote for 2)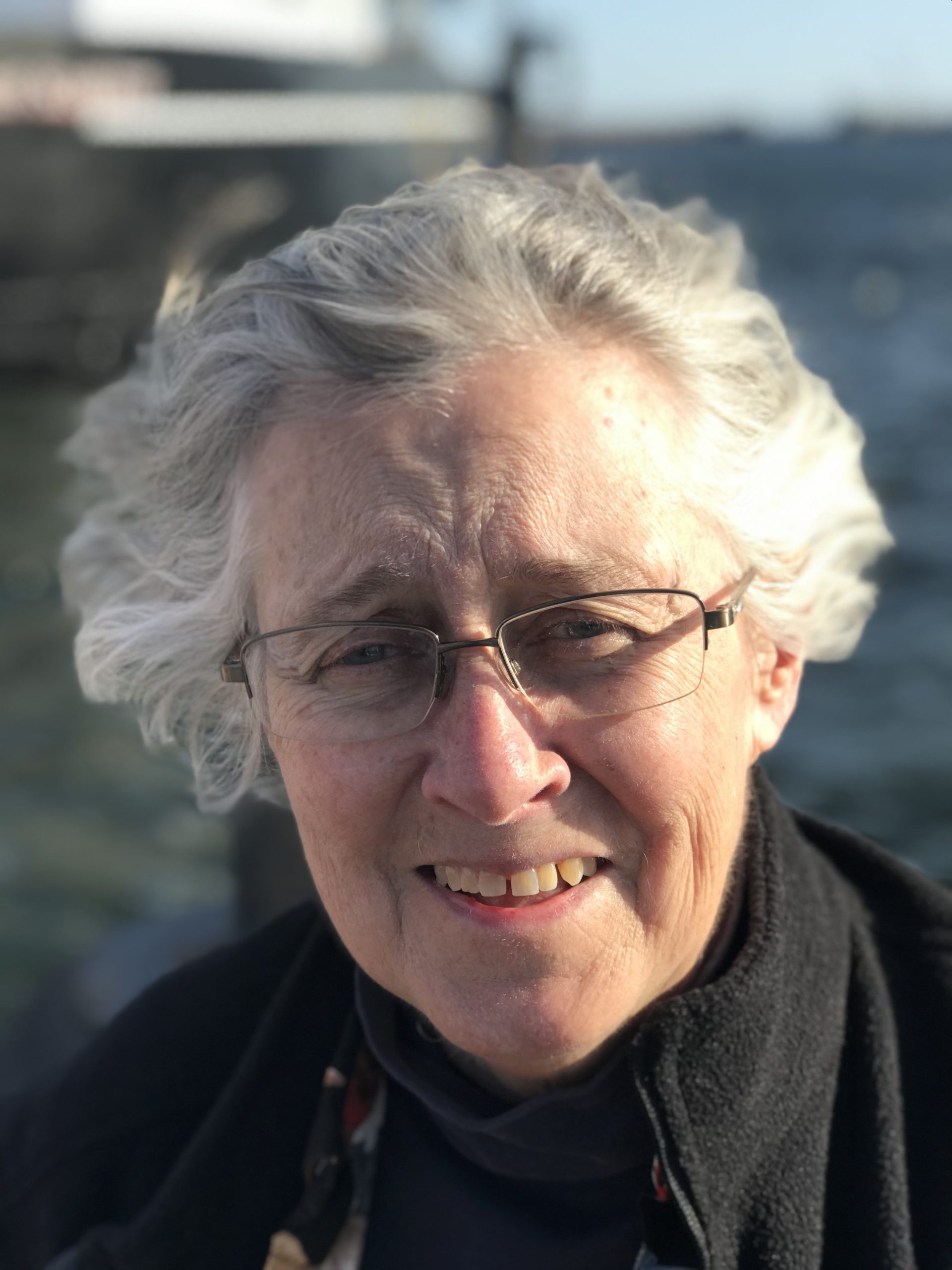 Martha Mayer
A marine biologist for most of my career, I joined SIA in 1990, and the Southern New England Chapter in 1992 when I moved to CT. I served as the Chapter Secretary and on the national Nominations Committee. I helped plan the Providence 2004 Conference and set up a driving/walking tour of New London, CT for the chapter, involving operating historic structures and museums. I have provided reviews for IA. While retired now, my professional work included IA at former industrial sites (mostly manufactured gas) under Superfund. I shared some of that  with SIA at the Houghton Conference (1997). Since moving to New Bedford, MA (2017), I have been a volunteer at the New pBedford Fisheries Heritage Center which conveys the story of commercial fishing at the country's most profitable port. I also keep track of offshore and harbor changes as wind power developments occur. As a member of the Board, I believe I could add insight from a  location that has remade itself twice on an industrial basis (whaling and weaving) while continuing and growing a commercial fishing industry in the midst of growing regulations. A new industrial endeavor, wind power, is just beginning while fishing persists. Business, government, labor and education seem to have forged a relationship that is progressing now. As change occurs SIA can stay informed.  The education structure in and around New Bedford from grade school to college brings students galore to town. I encounter them CC to  at the Heritage Center, functions and programs sponsored by  neighboring facilities: UMASS, WHOI, junior colleges and nearby communities. As a spokesperson for SIA I would be happy to pitch its goals.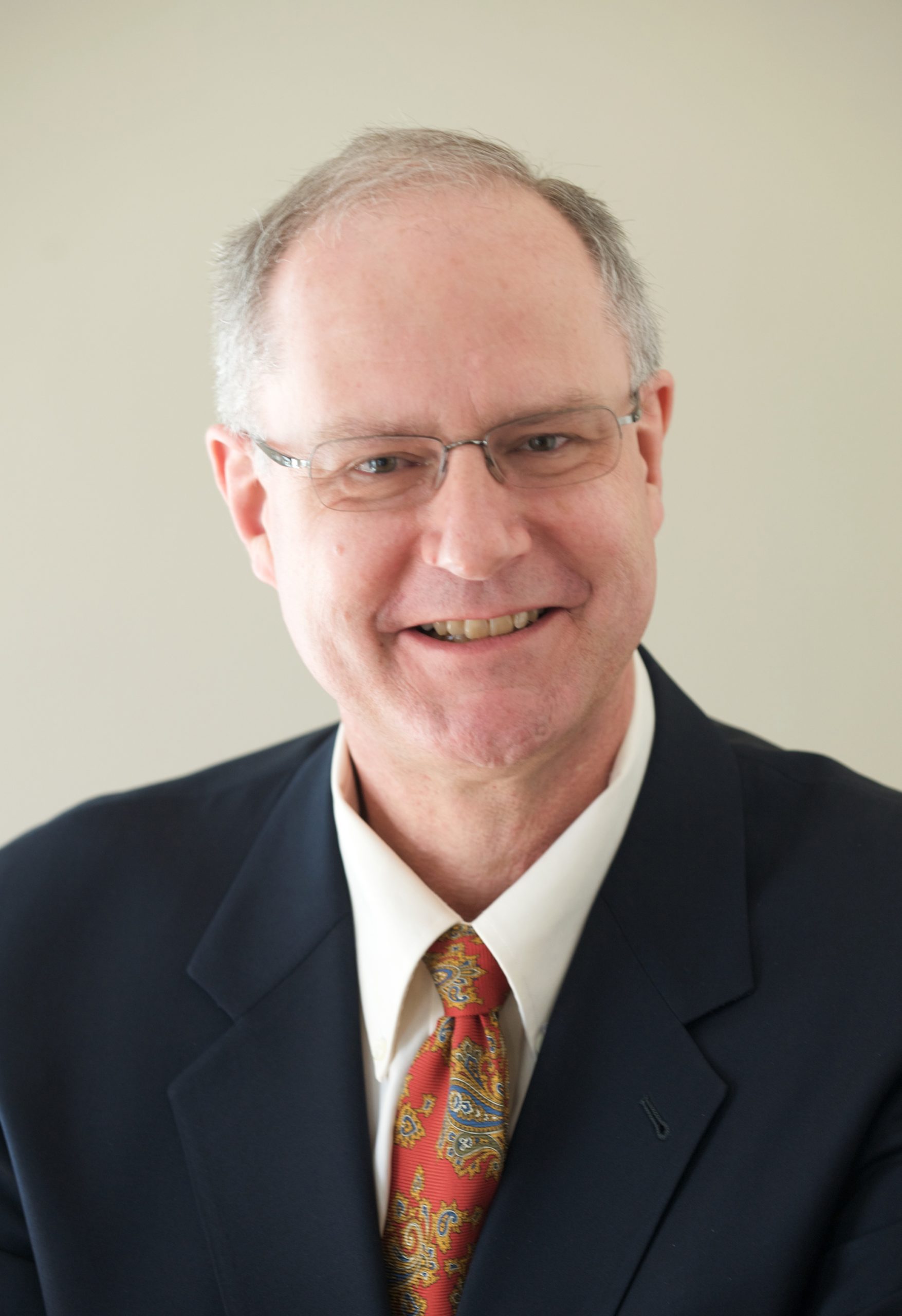 Hans Muessig
Hans Muessig is an American social historian by training with a keen interest in western mining history and technology, probably nurtured by his geologist father and many family vacations to the mining districts of California, Nevada, Colorado, Utah, and Arizona. His undergraduate and graduate work (a Masters and unfinished PhD from the University of Iowa) focused on Virginia City and the Comstock Lode. He owned a historical and architectural consulting firm that did over fifty documentation projects for the National Park Service (HABS and HAER) including the town of Montour, Idaho, the CB&Q RR Shops at Aurora, Illinois, the White House, Independence Hall, Watervliet and Rock Island Arsenals, and numerous railroad and highway bridges in the Midwest. Hans is an accomplished industrial and architectural photographer. He also co-authored a History of Central Nevada (including several chapters on mining) for the BLM as well as research papers on the Great Northern Railway shops in St. Cloud, Minnesota and the company town of "PanTown." Now retired (but still consulting) after a second career in telecommunications and IT, Hans is starting his second stint as co-chair of AIA Minnesota's Minnesota Design Team and resuming his Comstock research with several articles in progress.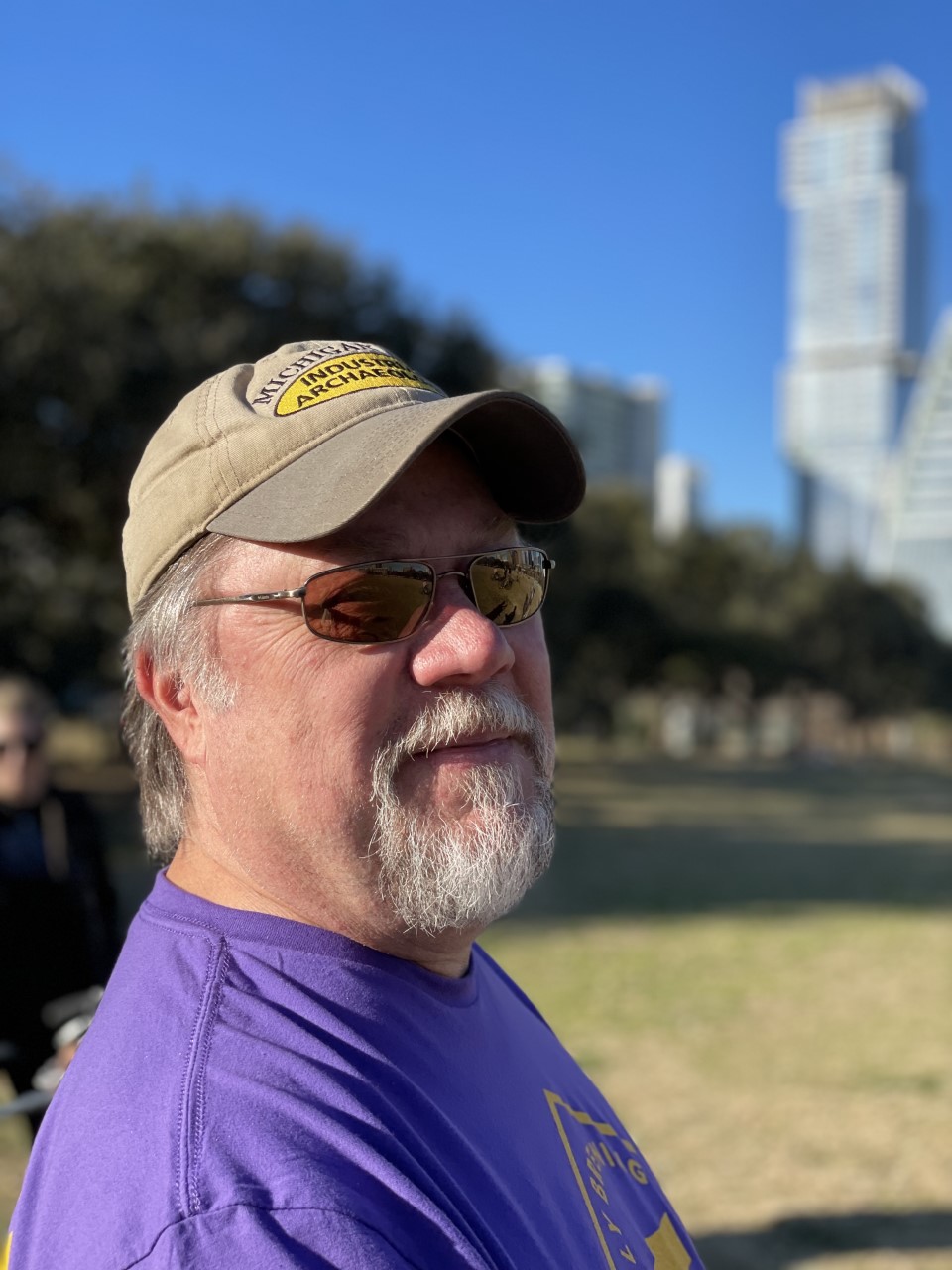 Tim Tumberg
Sacramento 1996 was my first SIA annual meeting. Although it was also the occasion of my first professional presentation, it is memorable mostly because my introduction to SIA tours occurred at the Sobon Estate Winery where I saw an SIA Director climb a ladder to stick his head into a large wooden wine vat, and right then I knew I had "found my people" (apologies to President Saul for co-opting that line, though I believe he was referring to a sewage treatment plant rather than a winery). I have since presented five more conference papers and co-authored with David Landon the 1999 Vogel Prizewinning IA Journal article. My subsequent SIA activity includes two terms on the Vogel Prize Committee, time on the Membership and Newcomers Committees, and several turns as a conference tour wrangler. I was on the planning committee for the 2013 Annual Meeting in St. Paul and am currently President of the Great Northern Chapter, which I helped establish in 2015. More than 25 years of varied levels of SIA involvement has provided me a broad range of institutional understanding that I hope would benefit the Society.
---
NOMINATING COMMITTEE (3-year term, you will vote for 1)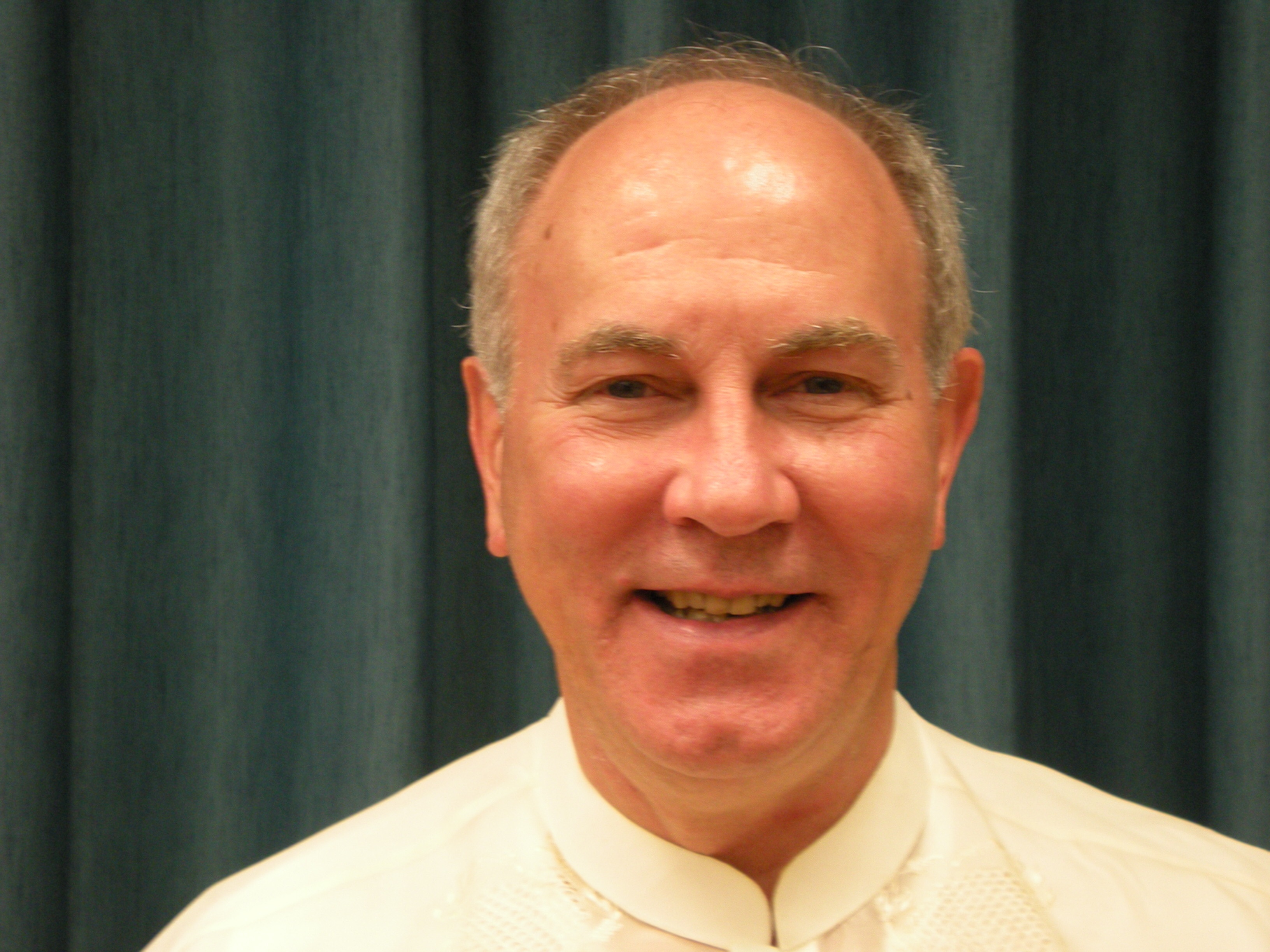 Ron Petrie
Ron Petrie has been a member of SIA since 1992. He served as the Society's Event Coordinator for several Annual Conferences and Fall Tours between 2010 and 2014. He currently serves as President of the Northern Ohio Chapter, a small but spirited band of IA enthusiasts.in post-industrial Ohio. In those positions, he not only met many SIA members, but also developed an appreciation for a wide variety of dietary concerns. Ron is retired from a banking career in which he advised corporations on Rust Belt economic opportunities, and spent his days inspecting industrial facilities in hundreds of small cities between New York and Chicago. Ron earned an undergraduate degree from Western University in London, Ontario, and an MBA from the University of Toronto before relocating to Lakewood, Ohio — the city with the highest population density in the state of Ohio.