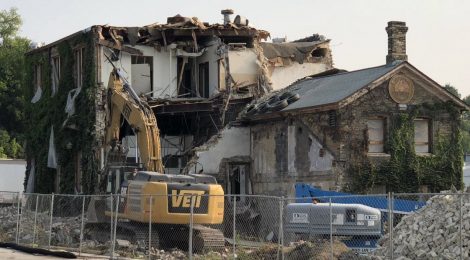 SIA members may wish to know of two recent losses of industrial buildings in Milwaukee (SIA conference 2009).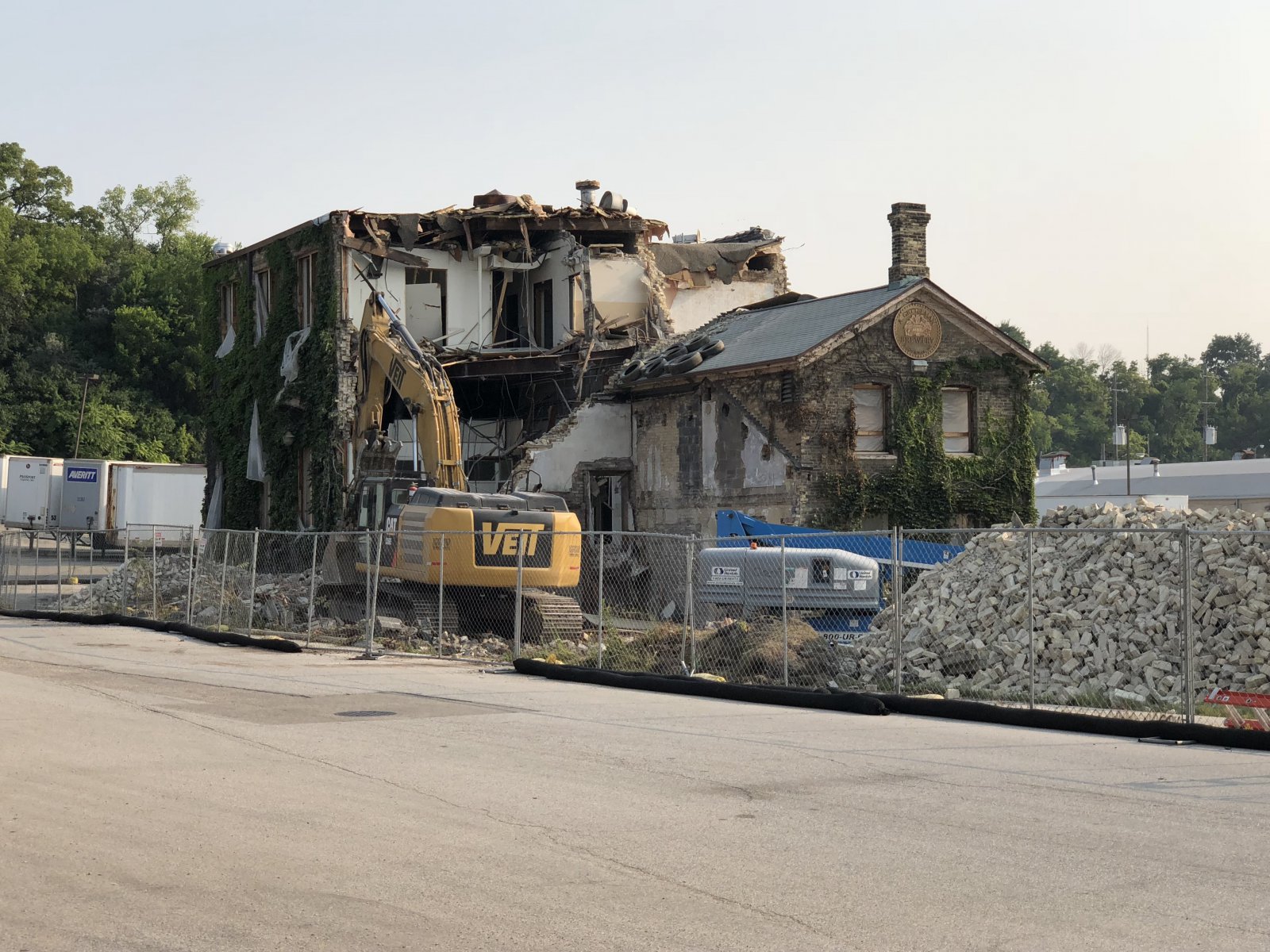 The historic Gettleman Brewery malt house from the 1850s (with later additions) has recently been torn down to make more parking for Miller Brewing (#SIA2005 annual conf. tour stop), which acquired the other brewery and its buildings in the early 1960s  The neighboring Gettleman house, though, will be saved and relocated across the street (Just over a year ago, the malt house had looked like it had received a reprieve, but apparently not; see also the links at the bottom of that post for the saga over the last 18 months).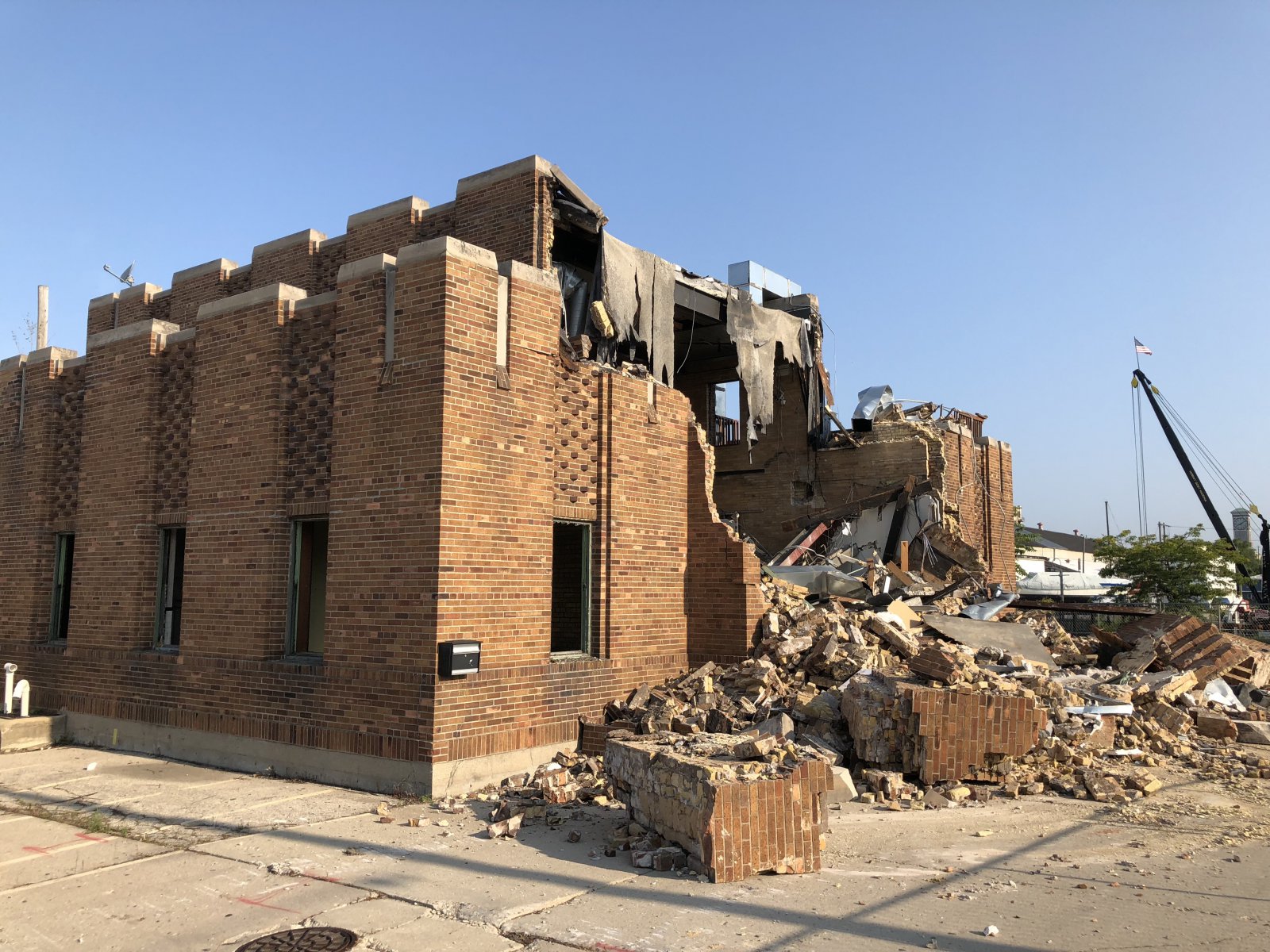 In other news, the depression-era Milwaukee Fire Department High Pressure Pumping Station notable for both its function and its architecture (the machinery, including a 600hp Allis-Chalmers pumping engine, having long since gone from the interior) has been demolished as part of a redevelopment of the Milwaukee River harbor area.  Although the developers had hoped to save it and incorporate it into the new development, when they took possession of the property, the building's basement was found flooded from having been empty a few years and the building was unfortunately determined to be structurally unsound.