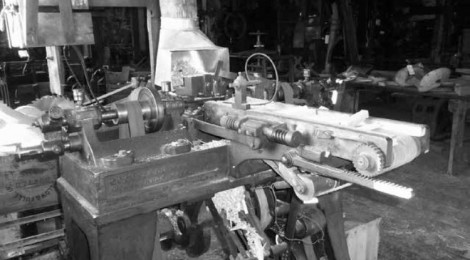 Conference Inn (see www.in.gov/dnr/parklake/inns/clifty)
Clifty Inn is the headquarters for the SIA 2014 Fall Tour.  It is located within Clifty Falls State Park atop a bluff about four miles west of Madison. (Note: The Park entrance fee is $7.00) 
The hotel opened in 1924, was rebuilt in 1974 with substantial remodeling in 2003.  Its Riverview rooms overlook the Ohio River. Additional information is available at www.in.gov/dnr/parklake/inns/clifty/about.html#dd.
Make reservations by calling the hotel at 877-563-4371
There are a number of other hotels in Madison, all at some distance from the Clifty Inn. (see www.visitmadison.org) Tour registrants choosing to stay in hotels other than the Clifty Inn should plan their schedules to assure sufficient travel time.
---
Getting to Madison  (see www.visitmadison.org)
Madison is located in southeastern Indiana on the Ohio River.  It has limited public transportation.  All tour registrants should anticipate traveling to the tour by automobile for at least the last portion of their trip.  Clifty Inn is located 52 miles from the Louisville Airport, 72 miles from the Cincinnati/Northern Kentucky Airport and 109 miles from the Indianapolis Airport.