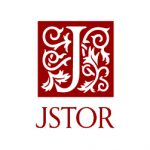 ---
Back issues of many IA numbers are available from the Society for Industrial Archeology; follow this link for ordering information. For access to out-of-print numbers via JSTOR.org, follow the link to the right.
---
Volume 10, Number 1
Articles

"The Concord (New Hampshire) Gasholder: Last Intact Survivor from the Gas-Making Era," William L. Taylor

"An Early American Integrated Steelworks," Robert B. Gordon and Michael S. Raber

"Montana's Minneapolis Bridge Builders," Fredric L. Quivik

"The Archeological Investigation of Blacksmith Shops," John D. Light

Published in 1984. Out of print.
Volume 9, Number 1
Articles

"Insurance Mapping and Industrial Archeology," Helena Wright

"Material Evidence of the Development of Metalworking. Technology at the Collins Axe Factory (CT)," Robert B. Gordon

"The Cleft-ridge Span: America's First Concrete Arch," William P. Chamberlin

"The New England Glassworks in Temple, New Hampshire," David R. Starbuck

Published in 1983. Out of print.
Volume 8, Number 1
Articles

"Archeological Evidence of Metallurgical Innovation at the Eli Whitney Armory," C.C. Cooper, R.B. Gordon, and H.V. Merrick

"Housing as a Source for Industrial History: A Case Study of Blaenafon, A Welsh Ironworks Settlement, from 1788 to c1845," Jeremy Lowe

"The Soo Hydro: A Case Study of the Influence of Managerial and Topographical Constraints on Engineering Design," Terry S. Reynolds

Research Notes

"The 19th-Century Sugar Mill at Indian Church, Belize," David M. Pendergast

"Canadian Fire Insurance Plans and Industrial Archeology," G.T. Bloomfield

Museums

"The Study of Industrial Heritage and the Problems of Isolating Objects in Museums," Wouter F. Renaud

Published in 1982. Out of print.
Volume 7, Number 1
Articles

"The Development of the Leather Belt Main Drive," Theodore Z Penn

"The Importance of Research Outside the Library: Watkins Mill, A Case Study," Laurence F. Gross

"Blast Furnace Technology in the Mid-19th Century: A Case Study of the Adirondack Iron and Steel Company," Bruce E. Seely

Museums: Viewpoint

"Preserving a National Symbol: The Steam Locomotive" John H. White

Published in 1981. Out of print.
Volume 6, Number 1
Articles

"Earthworks and Industrial Archeology," Jeffrey L. Brown

"Housing the Urban Industrial Work Force: Milan, Italy, 1860-1914," Ornella Selvafolta

"Quadrangular Treasure: The Cartographic Route to Industrial Archeology," Robert M Vogel

Museums: Two Case Studies

"The Kingston Pump House Steam Museum and the Frontenac Society of Model Engineers: A Case Study in the Role of the Local Enthusiast," Jack Telgmann

"The Assay Office of the Western Museum of Mining and Industry: A Case Study in the Concept and Design of an Exhibit,"  Peter M. Molloy

Published in 1980. Out of print.
Volume 5, Number 1
Articles

"The Knickerbocker Ice Company and Inclined Railway at Rockland Lake, New York," Peter Stott

"Lenticular Bridges from East Berlin, Connecticut," Victor Darnell

"John S. Eastwood and the Mountain Dell Dam (Utah)," Donald S. Jackson

"Location Book of the Raleigh and Gaston Railroad," Catherine Bishir

Published in 1979, back issues available.
Volume 4, Number 1
Articles

"Stone Rails Along the Patapsco,"  John H. White, Jr., and Robert M. Vogel

"The Old Croton Aqueduct," George H. Rappole

"Valley Crossings on the Old Croton Aqueduct," Larry D. Lankton

"The "Duncan Bruce:" A Last Attempt to Revive the Sternwheel Towboat," B. F. McCabe, Jr., and G. P. Parkinson, Jr.

Published in 1978. Out of print.
Volume 3, Number 1
Articles

"The UTM (Universal Transverse Mercator) Grid Reference System," Peter H. Stott

"The Alligator or Steam Warping Tug. A Canadian Contribution to the Development of Technology in the Forest Industry," R. John Corby

"Upper Factory Brook Sawmill: Middlefield, Massachusetts," John S. Wilson

"Can Industrial Archaeology Stand on Its Own Feet?" Kenneth Hudson

Published in 1992. Out of print.
Volume 2, Number 1, 1976
Articles

"Alexander Parris: Innovator in Naval Facility Architecture," Helen W. Davis, Edward M. Hatch, and David G. Wright

"1818 Beam Engine and Sugar Mill in Haiti," Cornelius Van S. Roosevelt

"The Olean-Bayonne Pipeline: A Preliminary Survey (Olean, NY, Bayonne, NJ)," Edward J. Lenik

"Tracks and Timber," John H. White, Jr.

"The Rocky River Bridge: Triumph in Concrete (near Cleveland, Ohio)," Carol Poh Miller

"Swing Bridges on the Rideau Canal (Ottawa to Kingston, Ontario, Canada)," Robert W. Passfield

Published in 1976. Out of print.
 Volume 1, Number 1, 1975
Articles

"Nichols-Colby Sawmill in Bow, New Hampshire," Theodore Z. Penn and Roger Parks

"Black Powder Manufacture," Robert A. Howard

"The Tooele Copper and Lead Smelter (Utah)," T. Allen Comp

"The Coke Ovens at Union Bay (British Columbia)," Michael C. Hughes

"Ascutney Gravity-Arch Mill Dam, Windsor, Vermont (1834)," Edwin A. Battison

"New World 1974: An account of a visit to industrial archaeological sites in the United States and Canada in June-July 1974," R.A. Buchanan

Published in 1975. Out of print.