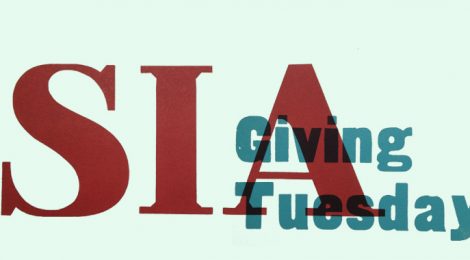 This Giving Tuesday, there are several ways you can donate to support the Society for Industrial Archeology's mission to encourage the study, interpretation, and preservation of historically significant industrial sites, structures, artifacts, and technology.
Members support the SIA mission with their membership dues and involvement. If you have an interest in the industrial past, and are not yet a member of the SIA, we encourage you to join using our secure online payment system. If you are already a member, but have not yet paid your dues for 2021, you can renew your membership online, as well.
The Eric DeLony Industrial Heritage Preservation Grant Fund provides Industrial Heritage Preservation Grants from $1000 to $3000 for the study, documentation, recordation, and/or preservation of significant historic industrial sites, structures, and objects. Currently, Industrial Heritage Preservation grants are helping fund the restoration of Locomotive 576 of the Nashville, Chattanooga & St. Louis Railway in Nashville, Tennessee; interpretation of a historic pump house in Richmond, Virginia; and the excavation/documentation of a spillway gate at the Newlin Grist Mill in Glen Mills, Pennsylvania.
The Student Travel Scholarship Fund provides travel scholarships to help full-time students and professionals with less than three years of full-time experience to attend annual conferences.
The Vogel Prize Fund allows the SIA to recognize outstanding scholarship within the field of industrial archeology with its Robert M. Vogel Prize. The award honors the author of the best article to appear in the Society's journal, IA, within the past three years.
The SIA General Fund supports the activities and programs that have the most need as determined by the SIA Board of Directors.
Do you know someone who is interested in the industrial past, who is not already a member of the Society? You can purchase them a gift membership in the SIA! They'll receive a new member welcome packet with copies of the most recent SIA publications and a personal message from you, and their participation in the SIA will further the SIA mission.
To make a donation to the SIA by mail, send your check to:
Society for Industrial Archeology
Dept. of Social Sciences – MTU
1400 Townsend Drive
Houghton, MI 49931