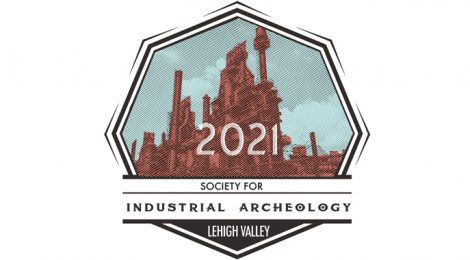 The Society for Industrial Archeology Board met on March 28 to officially postpone the Lehigh 2020 conference due to concerns over the coronavirus. This was a unanimous decision by both the board and the local planning committee. SIA Events Coordinator Courtney Murtaugh has rescheduled the conference for June 2-6, 2021.
Despite the unprecedented pandemic, the board still plans to meet its responsibilities as outlined in the SIA Bylaws. We plan to hold the SIA Annual Business Meeting virtually via Zoom Meeting. This will occur on Saturday, May 30 at noon Eastern Time. A link will be sent to all members, and we encourage you all to participate.
Please be aware that, due to a stay-at-home order in the state of Michigan, the SIA headquarters at Michigan Technological University is closed until further notice. Daniel Schneider, Headquarters Manager, and Steven Walton, Executive Secretary and Journal editor will be working remotely until the state of Michigan and Michigan Tech advise otherwise.
Due to the logistical challenges of managing paper ballots safely and transparently, the board decided to implement a hybrid online and paper ballot system for the SIA election of officers. Paper ballots will be mailed only to the relatively small number of members for whom we do not have email addresses. The results of the elections and winners of SIA's annual awards and grants will be announced at the virtual business meeting.
If you use registration for the Annual Conference as the time to renew your SIA membership, we encourage you to renew separately to maintain your membership.
The board appreciates the support we have received, and hopes that all members remain safe and healthy during these uncertain times.