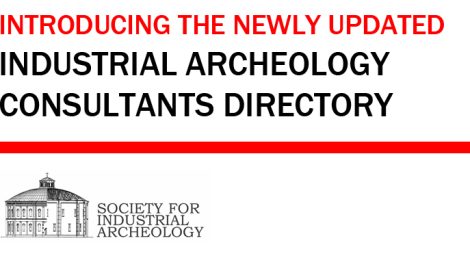 The Society for Industrial Archeology has published an online directory listing of consultants and firms that offer a variety services and expertise in the area of industrial archeology. The consultants on the list cover a wide range of geographical areas, focused on the United States. If you need help in some area of industrial archeology, please utilize this resource.
You can navigate to the directory by following the link below:
https://www.sia-web.org/industrial-archeology-consultants-directory/
You can also find a link to the directory in the "Resources" menu of the SIA home page.
The directory will be updated regularly as new consultants or service firms register with the Society for Industrial  Archeology.