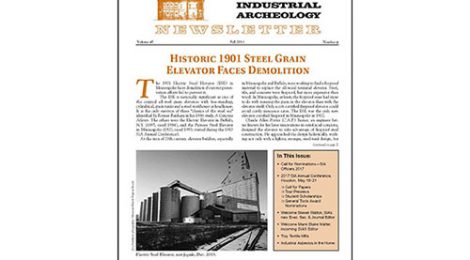 SIAN Fall 2016 Volume 45, Number 4 Published
Current Issue: Volume 45, Number 4, Fall 2016
In this issue:
Call for Nominations—SIA Officers 2017
2017 SIA Annual Conference, Houston, May 18–21

Call for Papers
Tour Previews
Student Scholarships
General Tools Award Nominations

Welcome Steven Walton, SIA's new Exec. Sec. & Journal Editor
Welcome Marni Blake Walter, incoming SIAN Editor
Troy Textile Mills
Industrial Asbestos in the Home
Download PDF of First Page and Events Calendar Page.