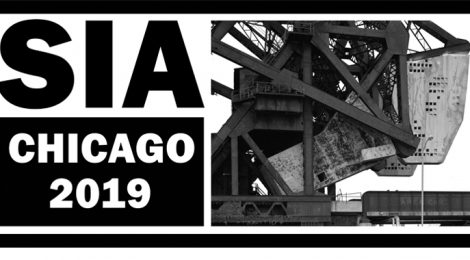 June 6 – 9, 2019
---
 Conference Home  •  Call for Papers • Online Proposal Form
Tours & Events  • Registration Information  •  Hotel & Travel
---
For the first time since 1991, and only the second time in its history, the Society for Industrial Archeology Annual Conference will be held in the industrial metropolis of Chicago, Illinois!
Well-known as the nation's rail hub, hog butcher for the world, steel producer extraordinaire, home of the company town of Pullman — the question really becomes, what didn't Chicago manufacture? The city was once the hub of the nation's electronics, candy and printing industries. More musical instruments were produced in Chicago than anywhere else. Bicycles? Chicago was the hub of that industry too. How about pinball machines, jukeboxes, and furniture?
Needless to say, Chicago was and is the hub of a diversified manufacturing economy, owing to its central location on Lake Michigan and the Chicago River, transportation connections, and skilled workforce. Moreover, it also became a center for innovation in the development industrial buildings, high-rise architecture and urban planning – for instance, the first planned industrial parks in the nation were constructed in Chicago. We are excited to show just some of the city's industry, transportation heritage, and industrial archeology during this conference.
Mark your calendars – registration will begin in March. See you in Chicago!
-Jacob Kaplan and the SIA Chicago Conference Committee
---
Watch this space for further details. Links will become active as items are ready.
---
Student Travel Scholarships
The SIA awards travel scholarships to help full-time students and professionals with less than three years of full-time experience attend annual conferences. Please follow this link for more information.
---
Caption for Image in Conference Logo: The Baltimore & Ohio Railroad's bascule bridge over the Chicago River at the Chicago Terminal. Photo Credit: Historic American Engineering Record