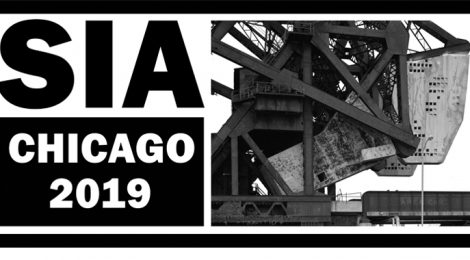 June 6 – 9, 2019
---
 CONFERENCE HOME  •  Call for Papers • Online Proposal Form
Tours & Events  • Registration Information  •  Hotel & Travel
---
CONFERENCE REGISTRATION IS NOW CLOSED
---
Download an Updated Saturday Presentations Schedule
---
Join the Society for Industrial Archeology for its return to Chicago and northwest Indiana! SIA's 48th Annual Conference will offer an in-depth exploration of the fascinating past and present of one of the world's great industrial regions. Nearly all tour sites are new this year and were not featured when the SIA first held its conference here in 1991.
World-renowned as the nation's rail hub, hog butcher for the world, steel producer extraordinaire, home of the company town of Pullman, the question really becomes, what didn't Chicago manufacture? The city was once the hub of the nation's electron­ics, candy and printing industries. Chicago was also king in musi­cal instruments, bicycles, furniture, pinball machines, jukeboxes and many other manufactured goods.
Chicago was and continues to be the center of a highly diversi­fied manufacturing economy, owing to its central location in the country, setting on Lake Michigan and the Chicago River, trans­portation connections, and skilled workforce. These factors led it to grow from a settlement of just 4,000 in 1837 to a city of over 2 million by 1910. Chicago also quickly became a center for innovation in the development of industrial buildings, high-rise architecture and urban planning, and, notably, it is home to the first planned industrial park in the nation developed more than 100 years ago.
While Chicago does little to highlight its industrial heritage today, much of it still exists. Manufacturing still thrives in the city and suburbs. The Chicago region remains the largest steel produc­ing center in the nation and many of the city's historic industrial properties have been preserved and restored. We are excited to show just some of the city's industry, transportation heritage, and industrial archeology during an unforgettable SIA confer­ence!
Online registration opens Tuesday, March 12!
-Jacob Kaplan and the SIA Chicago Conference Committee
---
SCHEDULE AT A GLANCE
THURSDAY, JUNE 6
• Pre-conference tours*
• Welcome Reception for New Members
• Evening Reception at The Plant
FRIDAY, JUNE 7
• Choose one of four all-day bus tours
• Dinner on your own
• SIA Industrial Film Festival
SATURDAY, JUNE 8
• Full day of research presentations & exhibits
• Annual Business Meeting & Luncheon
• SIA Banquet*
SUNDAY, JUNE 9
• Post-conference tours*
* Additional fees apply
---
---
Student Travel Scholarships
The SIA awards travel scholarships to help full-time students and professionals with less than three years of full-time experience attend annual conferences. Please follow this link for more information.
---
Caption for Image in Conference Logo: The Baltimore & Ohio Railroad's bascule bridge over the Chicago River at the Chicago Terminal. Photo Credit: Historic American Engineering Record