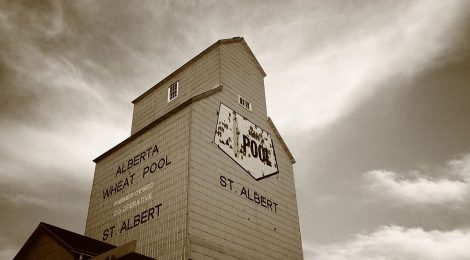 Athabasca University Offers Online Industrial Heritage Course
INDUSTRIAL HERITAGE TRAINING
Canadian Athabasca University's Heritage Resources Management Program will be offering a new Industrial Heritage distance learning course for the upcoming winter semester from January to April 2018 (14 weeks online and one week in-person).  Full details of the course can be found here:
http://www.athabascau.ca/syllabi/herm/herm670.php
Participants will start the training online by learning about theoretical frameworks as they relate to conservation, interpretation, and management planning of industrial heritage. During the week of March 25-31, 2018, participants will have the opportunity to work in teams on a project at St. Albert's Grain Elevator Park (Alberta).
This training makes participants familiar with the principle characteristics of the industrial heritage and the array of tools and techniques used for its study, care, and use. The practical application of techniques in the analysis and documentation of industrial sites is a fundamental aspect of industrial heritage education, and beside the online component of the course, participation in one-week in residence project forms a central part of the training.
Drawing on sites and experiences from many parts of the world, participants will be able to analyze historic industrial artifacts, sites, and landscapes and identify and demonstrate industrial heritage's most significant elements. They will exercise skills to develop management policies for heritage planning, sustainable repurposing and urban regeneration, research, museum collections and historic interpretation, and cultural tourism.
Everyone is welcome to register in this course. Participants can take the course either as part of their university studies (3 credits) or for professional development (as a non-program student).
Note: Register in early December 2017 for best availability.
---
Photo Credit: Steve Boer, WikiMedia Commons
https://commons.wikimedia.org/w/index.php?curid=35601859