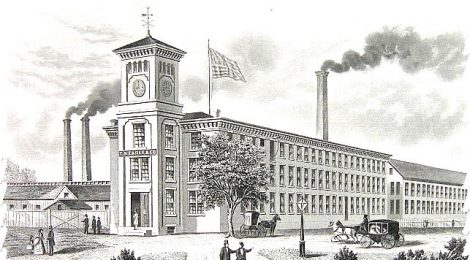 30th Annual New England Industrial Archeology Conference – March 4, 2017
at Clark University
Worcester, Massachusetts
Hosted by the Southern New England Chapter of the Society for Industrial Archeology
---
Call for Papers
The Southern New England Chapter of the Society for Industrial Archeology invites proposals for papers to be presented at the 30th Annual New England Industrial Archeology Conference. The conference is alternately hosted by the Southern New England and Northern New England Chapters as a forum for presenting research of our industrial past. The conference is to be held on March 4, 2017 at Clark University, 950 Main Street, Worcester, Massachusetts, Jefferson Academic Center, Room 218.
Papers are welcomed on all topics related to industrial history, archeology, manufacturing, preservation, engineering, architecture, etc., in New England and elsewhere. Proposals may be submitted for individual papers, team papers, or reports on works-in-progress. The time limit for each presenter will be 30 minutes. Student Papers are welcomed. Presenters do not need to be SIA members. Free Lunch for all Presenters!
Format: Each presentation proposal must include: (1) title; (2) an abstract of not more than 300 words; (3) a brief resume of the author(s), including postal address, telephone, and e-mail; (4) final presentations shall be in MS PowerPoint or PDF format, or presenters may bring their own laptops for connection to the a/v equipment.
Deadline: Proposals must be received by January 31, 2017.
Send via E-mail: proposals in PDF or MS Word format to: mnbelanger@comcast.net
---