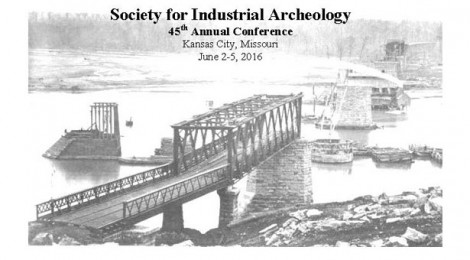 SIA 45th Annual Conference, Kansas City – June 2 – June 5, 2016
The 2016 Annual SIA Conference took place in Kansas City, Missouri, located at the bend of the Missouri and Kansas Rivers. Officially incorporated in 1853, 32 years after the state of Missouri was admitted to the Union, the city was initially called "The Town of Kansas" after the Kansa Indians who lived in the area.
Kansas City has a rich history in Missouri River trade, outfitting for wagon freighting on the Santa Fe and Oregon trails, and agriculture and milling. With the first crossing of the Missouri River in Kansas City in 1869-that of the Hannibal Bridge-Kansas City became a major player in the livestock industry and by the 1880s, ten rail lines delivered stock to the industrial area known today as the West Bottoms. The Kansas City Livestock Exchange was the "largest building in the world devoted exclusively to livestock interests."
Today, Kansas City remains second only to Chicago as the "busiest train center in the country." The city's varied history also includes that of TWA, the work of the bridge engineer J.A.L Waddell and successor firms, Walt Disney, the Kansas City Monarchs, Kansas City Jazz, George Kessler's renowned Parks and Boulevards system, and the National World War I Museum at Liberty Memorial.