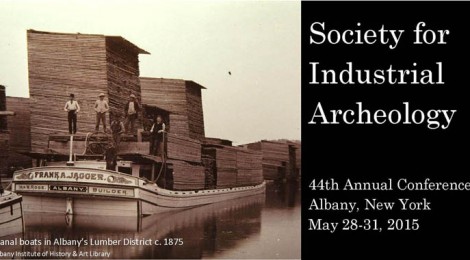 SIA 44th Annual Conference, Albany – May 28 – May 31, 2015
The 2015 SIA conference was  headquartered in Albany, capital of New York State and the oldest continuously chartered city in the nation. Located near the head of tidal navigation on the Hudson River estuary, about 135 miles north of New York Harbor, Albany and its surrounding region at the confluence of the Hudson and Mohawk rivers has a rich history of manufacturing and engineering that remains vital today.
Attendees visited some of the region's engineering landmarks, representatives of its distinctive industries and several "new-tech" manufacturers that have risen from its industrial base. This year's conference also features the biannual Historic Bridge symposium, co-sponsored by SIA and the Historic Bridge Foundation, with special presentations and a tour that focuses on the region's historic spans.
 SCHEDULE AT A GLANCE
Thursday, May 28
 Friday, May 29
Saturday, May 30
Sunday, May 31